Kidney Failure:Urine Output Increases And Creatinine Decreases
2016-04-21 03:07
Name: Terresa
Gender: Female
Age: 41
Country: Philippines
Diagnose: Kidney Failure
Patient Word: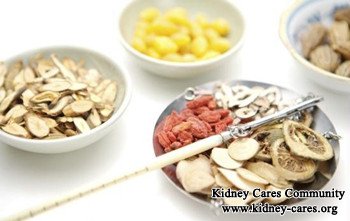 Terresa is a female of age 41. She is from Philippines and is hospitalized in our hospital due to kidney failure.
Before coming to our hospital, she did dialysis three times a week. Before dialysis, creatinine was 1270 umol/L with very little urine output. Occasionally, chest distress and difficult breathing may occur. As she could not bear the significant discomforts of dialysis, she came to China for an alternative treatment. While she was hospitalized in our hospital just 6 days ago, she has had very remarkable improvements.
During the treatment process, a group of treatment methods are applied including Micro-Chinese Medicines Osmotherapy, Medicated Bath, and Chinese medicine enema. These treatments can repair the impaired kidneys and preserve the residual renal function. In addition, the effective medicines can promote blood circulation and reverse renal ischemia and anoxia.
After the treatment, the urine output increases remarkably and it is as much as 550 ml/24 h. Creatinine declines to 874 umol/L and blood pressure reduces to 140/100 mmHg. The breathing problem is recovered. Her overall condition is improved remarkably and fundamentally.
The conventional western medicines aim at controlling the symptoms of kidney failure. The treatments of our hospital can improve renal function by restoring the impaired kidney structure and reversing kidneys. So the treatments can help some patients get rid of dialysis.