A Lupus Nephritis Patient with CKD Stage 5 from India
2016-04-21 03:43
Name: Dilshad
Gender: Female
Age: 48
Country: India
Diagnose: Lupus nephritis, CKD 5, renal anemia
Patient Word: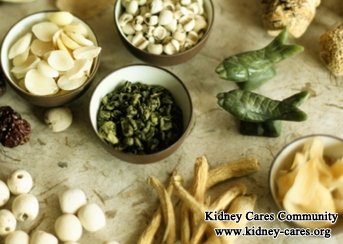 Back to one year ago, Dilshad was referred to a doctor due to high fever, rash, fatigue and vomiting. In the local hospital, the renal function test revealed:
Creatinine 970umol/L, hemoglobin 72g/L, urine protein: +. There, she was diagnosed with Lupus Nephritis, chronic kidney disease (CKD) stage 5, and renal anemia. Dialysis was prescribed and medicines for lowering high blood pressure and anemia were also given. However, the life on dialysis was miserable for her. She felt that her life was disturbed completely. To seek for further treatment, he was hospitalized in our hospital in May, 2012.
After arriving at hospital, a thorough checkup was performed. The checkup result was: hemoglobulin 72g/L, creatinine 538umol/L, BUN 25.7mmol/L.
In our hospital, a personalized treatment regime was made based on her illness condition. Micro-Chinese Medicines Osmotherapy is the main mode of treatment. It can restore the impaired kidney structure to improve renal function. The assistant treatment options include oral herbal medicines and some western medicines.
After a period of hospitalization treatment, she has a remarkable improvement. Creatinine declines to 300-350umol/L and hemoglobulin level keeps above 90g/L. Dialysis is not required now.