Kidney Disease Patient: I Lost 15kg Here
2014-01-14 15:48
Name: Josph
Gender: Male
Age: 60
Country: South Africa
Diagnose: Kidney Disease, Swelling
Patient Word:
"Very satisfied, I am happy here. My doctors treat me like God and like royalty."
- Josph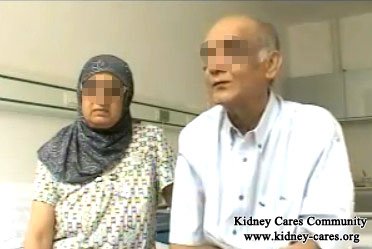 It is so long from South Africa to China, so what makes Josph decide to come to China for treatment? At first, his nephew finds this hospital on the internat, and they get more details about this hospital from doctor Alice. Then, he sends his checking reports to Alice, and Alice tells them what they can do for him. It is Alice's help that makes them decide to come here for systemic treatment, regardless of the far way.
Before coming, Josph's biggest problem is the swelling all over the body. Water is filling in the body and not discharged. After arriving here, doctors give him prompt dialysis along with Micro-Chinese Medicine Osmotherapy, so he lost about fifteen kg and his kidney function is improved.
During the treatment, Josph's doctors and nurses treat him like God and like royalty, they don't let him do anything, and they look after him and give him advice, even though there are many other patients. Josph says this is a fully atmosphere.
If you are also suffering from kidney problems, don't miss the best treatment time. With the help of doctors and nurses, you can get great improvement just like Josph.