Ambassadors of Sierra Leone Visit Our Hosital
2017-04-01 03:34
Yesterday our hospital welcomed friends from far away. Ambassadors, media officer and secretary generals visited our hospital. We were very happy.
Visit our blood purification room and clinical laboratory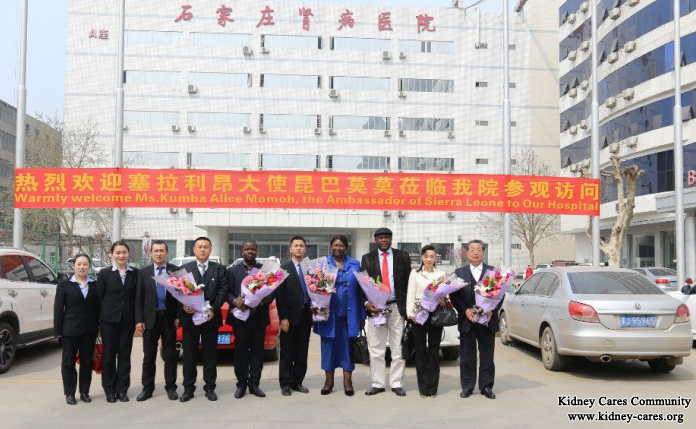 When arriving our hospital, they visited our blood purification room and clinical laboratory. They showed great interest in our advanced equipment and scale. In this picture, the directory of clinical laboratory-He Yanguang introduced our medical equipment to them .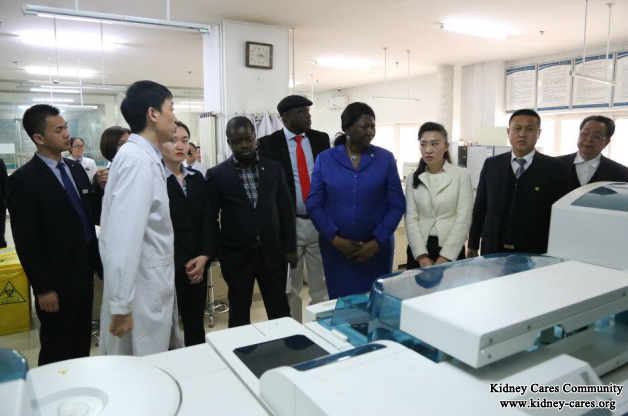 Visit our International Department
In the first floor of International Department, there are introduction of our expert group members. Ambassadors are really interested in them, especially Chinese Medicine Expert Shi Wei.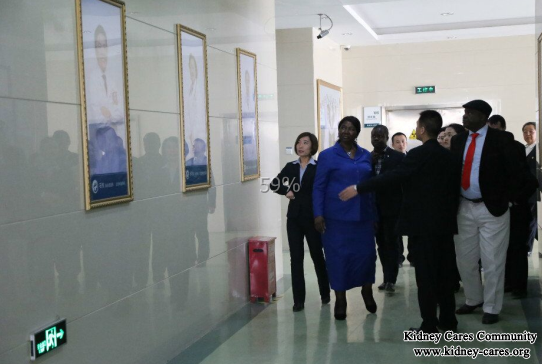 In the third floor, ambassadors are attracted by pictures on the wall. These pictures are group photos of patients and doctors. Based on this background, we and ambassadors took a group photo.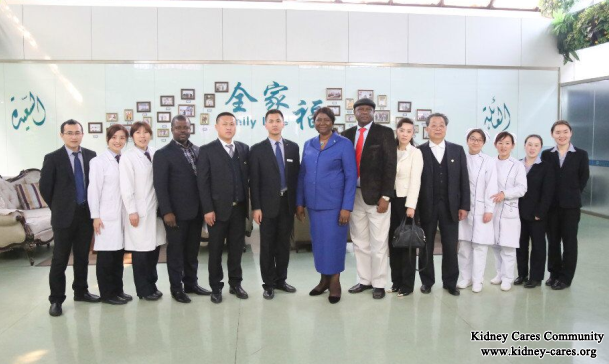 After the group photo, the ambassador saw Islamic compatriots. They prayed to the god and accepted god's embrace.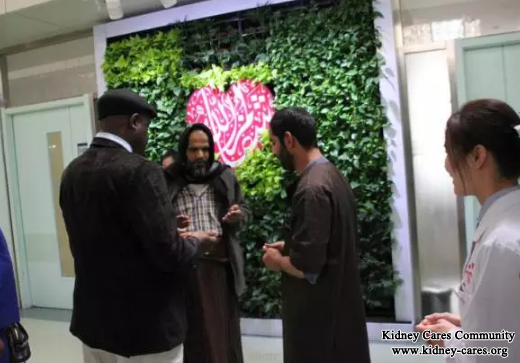 Watch our hospital's advertising video
We came to meeting room to watch our advertising video. Our translator introduced them our core technology-a systematic therapy with Chinese medicines and western medicines. Ambassadors took notes carefully and were full of praise for our medical technology.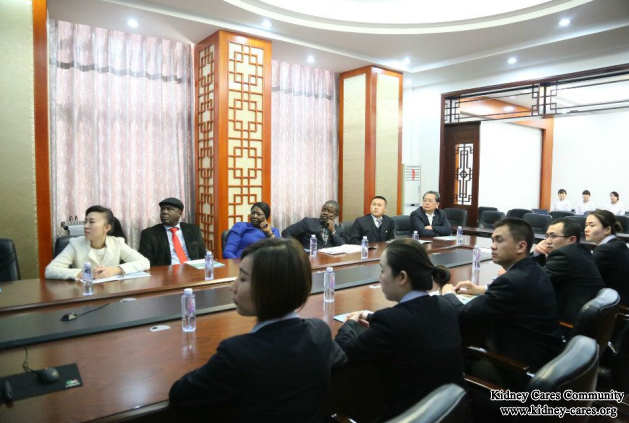 When they were leaving, ambassadors and our leaders exchange their business cards. At the same time, they welcomed us to visit the embassy in May to promote friendship.