Our Medical Consultation For Indians
2017-03-16 05:53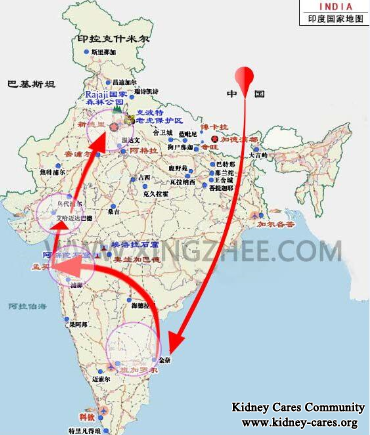 As a large and specialized kidney disease hospital in China, since many Indian hospitals invite us and want to establish academic and friendly cooperation, our hospital will send academic delegation to visit India. We will hold a 10-day academic exchanges about kidney disease and diabetes in India. During this time, our expert team will arrange face-to-face consult for Indian patients. If you or your friends have kidney problems, you can consult us freely.
The aim of our free consult:
It aims to solve patients' doubts and help more patients get a good recovery.
Involved countries: India, Bangladesh, Sri Lanka, Pakistan and Nepal
Schedule:
We will arrive at Chennai on 14th, March.
We will visit Apollo Hospital, hold academic exchanges and press conference on 15th.
We have two days of medical consult for Indians on 16th and 17th.
We meet government master and visit hospitals and dialysis centers in Ahmedadad on 18th.
In a hospital, a two-day consult is held on 19th and 20th.
We will meet the secretary of Ministry Of Health and also government officials on 21th in New Delhi.
Two days of medical consult on 22th and 23th in New Delhi
Do you want to join our activity? If yes, please choose the suitable place. If you live in central and southern India, Chennai is a better choice. If you are in further north of India, New Delhi is better.
Our contact information is kidneycares@hotmail.com and 008618330110929.