Christmas Gift for Renal Patient-What I Need Is A Kidney
2013-12-13 16:50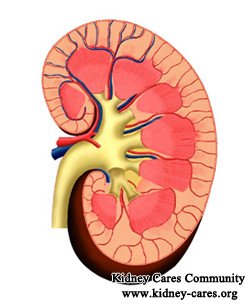 Christmas is a grand festival in western countries.Giving gifts to each other is an important part during the festival.What is a proper Christmas gift for renal patient? To many patients with kidney disease, what they need is just a kidney.
It is very hard to live with kidney disease.The patients have to bear the physical discomforts and the heavy mental pressure. When their kidneys fail to function,they have to seek for an alternative treatment to keep them alive.Kidney Transplant is the first-line treatment option for people with kidney failure. However,it is quite difficult to get a matched kidney donor. Many patients may die during their waiting for a matched kidney. In some countries,if the medical insurance does not cover kidney transplant,the transplant will take a sum of money.After kidney transplant,the patients have to take a large dose of immunosuppressive drugs.The drugs not only can cause heavy financial burden on the family,but also can cause a host of serious complications like Diabetes and cancer.
A better Christmas gift than a kidney for patients with kidney disease is an alternative treatment to kidney transplant. If the native kidney can be restored, no kidney will not be needed.
Stem cell therapy is an effective treatment for kidney failure. It can help restore the impaired kidney to help the patients avoid transplant.Stem cells are a group of immature cells with powerful differentiating capacity.In right condition,they an differentiate into new cells to replace the impaired and necrotic kidney cells. When the kidney structure can be restored, renal function will be enhanced remarkably.Hence,no replacement treatment will be required.
If your loved one is suffering kidney disease,the best gift is an effective treatment.