Is There Steroid Free Solution for Nephrotic Syndrome
2017-02-20 07:55
T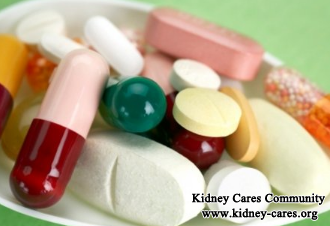 he common treatment for Nephrotic Syndrome is steroid therapy. But long time of steroid intake will cause some side effects like moon face and infection. More and more patients want to find steroid free solution for Nephrotic Syndrome. The following is a mother consults our doctor for her daughter's condition.
I am from Mozambique. My daughther is 12 years old now and she has Nephrotic Syndrome. It started when she was 1 years old and up to 7 years old she suffered with the disease and always under prednisolone. The next 4 years she never had a crisis. She would get very lightly swollen on her eyes. But it would go with a herbal diuretic drops. Few months ago, she had a very bad urine infection and she got a bit swollen. But we could treat the infection with antibiotics and we got her recovered without prednisolone. But unfortunately on February 3rd of 2017, she got a very bad urine infection due to using a public swimming pool. And this time she was prescribed and is being treated with prednisolone. Today, February 19, she is almost ok but she will have to continue with the steroids for the next three weeks. So now I want to know if there is any definite and steroid free solution for her disease and how can I get her treated.
Steroids can control symptoms of Nephrotic Syndrome quickly but not radically. Once you reduce or stop steroids, your condition will occur again. The radical treatment for Nephrotic Syndrome should be Toxin-Removing Therapy. This therapy first cleanses toxins out of your body to provide a clean blood environment for repairing injured kidney tissues. And then it also helps dilate blood vessels, improve blood circulation, degrade extracellular matrix, provide nutrients and enhance immune system. All these functions are good recovering renal function. Toxin-Removing Treatment can help Nephrotic Syndrome patients avoid infection and get off relapse.
The steroid free therapy is Toxin-Removing Therapy. If you want to learn more information, you can leave a message below or email kidneycares@hotmail.com. We will reply you as soon as possible.