Is It Safe For a Nephrotic Syndrome Patient To Consume Moringa Seed
2015-11-01 07:54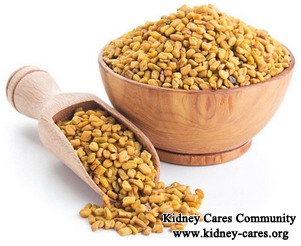 Nephrotic Syndrome patients often consult us about their diet plan and they want to reply on proper food to stop kidneys from further deterioration. Moringa seeds contain a series health benefits including relief from stomach disorders, edema, high blood pressure, anemia and high cholesterol, etc. Well then, is it safe for Nephrotic Syndrome patients to consume moringa seeds?
Studies have demonstrated that moringa seeds have the following medical health benefits:
1. Edema
One of the characteristics of Nephrotic syndrome is edema. In addition diuretics, edema can also be treated by some plant. Moringa extracts are beneficial in the treatment of edema. Moringa oleifera root extract possesses anti-inflammatory qualities, which has been significantly effective in stopping the development of edema.
2. hypertension
Hypertension is a leading cause of kidney damage and should be treated timely. Moringa seed is effective in maintaining optimal levels of blood pressure in the body. Bioactive components in moringa prevent the thickening of arteries and reduce the development of pulmonary hypertension.
3. Boost immune system
For Nephrotic Syndrome patients, immune system is impaired and prone to overaction. With the help of moringa seed, it can stimulate the immune system of the body. When immune system is enhanced, patients with nephrotic syndrome can prevent kidney function from deterioration.
4. Anemia
Anemia is a major complication in kidney disorder. Moringa aids in facilitating the absorption of iron, increasing the red blood cell count and helping to maintain normal blood parameters. Moringa extracts are effective in the treatment of anemia.
Moringa is a highly nutritious plant and is generally safe for consumption. However, its usage for therapeutic effect should only be considered after consultation with your renal doctor. Besides, medical treatment should be adopted at the same time. Dietary therapy is adjuvant while medical treatment is the main treatment. The most effective and natural treatment for Nephrotic Syndrome is Chinese medicine treatment. Chinese medicines can repair injured glomerular and improve renal function. When injured glomerular is repaired, related symptoms such as edema, proteinuria and anemia, etc will disappear naturally. If you want to get detailed information, you can leave us a message below or consult our online doctor directly.
Our Treatment Effect
Swelling is an obvious sign of Nephrotic Syndrome
Move the mouse to enlarge the picture
Look, this patient has severe leg swelling which has made her feel pain and can not get out of the bed. In order to seek better treatment, she came to our hospital for Chinese medicine treatments. 30kg of fluid was removed from her body in less than a month. Her leg swelling disappeared completely. Now you can see her long legs again.
Proteinuria can also be seen in kidney patients
Move the mouse to enlarge the picture
Look, this patient has severe proteinuria when he just came to our hospital. With our Chinese medicine treatments, his condition was better and better. Bubbles in urine gradually reduced and finally disappeared in 10 days of treatment.
New Zealand Patient Second Visit to Our Hospital for TCM
Nephrotic Syndrome Illness Analysis