What Is The Treatment For Minimal Change Disease (MCD)
2015-09-13 03:12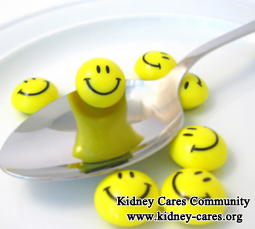 Minimal Change Disease (MCD) is a disease which is related to simple nephrotic syndrome. It can cause a series of complications such as obvious edema, massive proteinuria, high blood pressure, blood in urine and abdominal pain, etc. Under such a condition, treatment becomes extremely important. Well then, what is the treatment for minimal change disease (MCD)?
1. Control edema
Diuretics and low salt diet is used to help control edema.
2. Control high blood pressure and urine protein
A medication that blocks a hormone system called the renin angiotensin system (ACE inhibitor or ARB) is used to control blood pressure or lower urine protein.
3. Anti-coagulation
Blood clot is the most common complication of Nephrotic Syndrome. Anticoagulants help prevent blood clots.
4. Prevent infection
Infection is the most common complication of minimal change disease and it is also the cause of relapse. Infection is easy to occur on urinary tract, respiratory tract and skin. Once infection occurs, antibiotics with less side effects are usually used to fight against infection.
5. Glucocorticoid
Glucocorticoid shows great treatment effects in minimal change disease. At the beginning, the dosage of medicine should be sufficient and then dosage will decrease gradually when illness condition gets stable or alleviated. Glucocorticoid is helpful but it also causes many side effects. Thus, consult your doctor before taking them.
The above is an introduction of the treatment for Minimal Change Disease. If you have any doubt, you can email kidneycares@hotmail.com or leave a message below. We will try our best to help you.