Steroid Treatment Is A Double-edged Sword For Nephrotic Syndrome
2015-05-24 01:51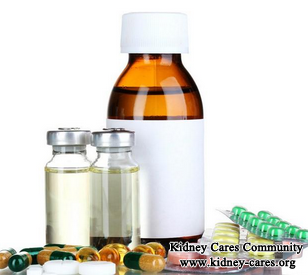 The application of glucocorticoid is an indispensable aspect in the treatment of Nephrotic Syndrome. Glucocorticoid can relieve patients' pain and improve the short-term therapeutic effect to some extent, but uncontrollable steroid application also brings some harms to patients' health. Nephrotic Syndrome patients will have irreversible symptoms under long-term of steroid treatment.
Long term of over dosage of glucocorticoid will lead to disorder of fluid, salt, sugar, protein and fat metabolic disorder. Adrenocortical hyperfunction occur. Patients under this condition will suffer from osteoporosis and even spontaneous fracture.
Glucocorticoid will weaken your body's ability to defense disease, which contributes to the bacteria reproduction and spread. This tends to trigger or worsen infection.
Glucocorticoid will promote the break-down of protein and delay the formation of granulation tissue. This is not beneficial for the healing of trauma or surgical wounds.
Glucocorticoid has function of fighting growth hormone. If children take glucocorticoid for a long time, it will prevent the bone growth and protein synthesis, and affect growth and development. Pregnant women take glucocorticoid, which may lead to fetal malformation.
When symptoms get controlled, if you reduce the dosage too quickly or stop taking medicines suddenly, your symptoms may appear again or get worse. Other medical conditions may also appear like joint pain, muscle pain and muscle stiffness.
In a word, steroid only cures the symptoms not the disease. Almost all kidney diseases are the result of damaged immune system and low immunity. When immune system is damaged, the harmful foreigners cannot be removed when they attack our body, they will pile up in our body, forming immune complexes connecting with antibodies in our body. When they come to kidney, they will cause damage to the kidneys. Therefore, if we want to treat nephrotic syndrome radically, we need to rebuild immune system and improve his immunity. Here you can have a try of Chinese Medicine Treatments like Micro-Chinese Medicine Osmotherapy, Medicated Bath, Immunotherapy and Mai Kang Mixture, etc. If you want to know detailed information about these therapy, you can leave a message below or send email to kidneycares@hotmail.com. We will reply you as soon as possible.
Our Treatment Effect
Swelling is an obvious sign of Nephrotic Syndrome
Move the mouse to enlarge the picture
Look, this patient has severe leg swelling which has made her feel pain and can not get out of the bed. In order to seek better treatment, she came to our hospital for Chinese medicine treatments. 30kg of fluid was removed from her body in less than a month. Her leg swelling disappeared completely. Now you can see her long legs again.
Proteinuria can also be seen in kidney patients
Move the mouse to enlarge the picture
Look, this patient has severe proteinuria when he just came to our hospital. With our Chinese medicine treatments, his condition was better and better. Bubbles in urine gradually reduced and finally disappeared in 10 days of treatment.
New Zealand Patient Second Visit to Our Hospital for TCM
Nephrotic Syndrome Illness Analysis