What Is the New Treatment For Nephrotic Syndrome
2015-05-05 03:03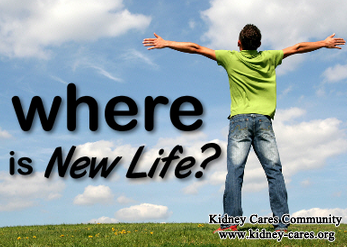 The common remedy for nephrotic syndrome is steroids. Steroids can control the disease temporarily but once the dosage is reduced, nephrotic syndrome will relapse again and again. Well, is there a new treatment for nephrotic syndrome patients to avoid relapse?
Nephrotic syndrome is an immunologically mediated kidney disorder. It means the immune system attacks the kidney cells mistakenly, thus causing inflammation in glomeruli. Consequently, the glomeruli lose their normal filtering function and a large amount of protein leak into urine. Steroids can suppress the activity of immune system to bring a temporary remission of nephrotic syndrome. However, if foreign invaders trigger the activity of immune system, the condition will relapse again and again.
Therefore, to cure nephrotic syndrome, a new therapy is necessary. Immunotherapy is the new treatment for nephrotic syndrome. It can treat nephrotic syndrome from the root and help prevent the relapse of illness condition.
In immunotherapy, western medicines and Chinese medicines are combined together. First, western medicines are applied to control symptoms like proteinuria, edema, hypoalbuminemia and hyperlipidemia. However, it is far from enough for nephrotic syndrome patients to get recovery simply by controlling symptoms. To stop nephrotic syndrome radically, we must remove the root cause of kidney damage. In this condition, we need to remove immune complexes in kidney and stop the regeneration of immune complexes. Here Micro-Chinese Medicine Osmotherapy is applied to adjust patients' immune system and improve blood circulation, which will help to prevent the formation of immune complexes. When there is no immune complexes in kidney, inflammation and further kidney damages can be avoided. What's more, nephrotic syndrome relapse can be avoided. More importantly, kidney function can also be improved through dilating blood vessels, blocking inflammation and coagulation, degrading extracellular matrix and providing nutrients for damaged kidney tissues.
Besides immunotherapy, in China there are also Medicated Bath, Mai Kang Mixture, Oral Traditional Chinese Medicine and Medical foot bath, etc all can treat nephrotic syndrome naturally and effectively.
Our Treatment Effect
Swelling is an obvious sign of Nephrotic Syndrome
Move the mouse to enlarge the picture
Look, this patient has severe leg swelling which has made her feel pain and can not get out of the bed. In order to seek better treatment, she came to our hospital for Chinese medicine treatments. 30kg of fluid was removed from her body in less than a month. Her leg swelling disappeared completely. Now you can see her long legs again.
Proteinuria can also be seen in kidney patients
Move the mouse to enlarge the picture
Look, this patient has severe proteinuria when he just came to our hospital. With our Chinese medicine treatments, his condition was better and better. Bubbles in urine gradually reduced and finally disappeared in 10 days of treatment.
New Zealand Patient Second Visit to Our Hospital for TCM
Nephrotic Syndrome Illness Analysis