Why Nephrotic Syndrome Is A Severe And Lingering Disease
2015-04-06 02:15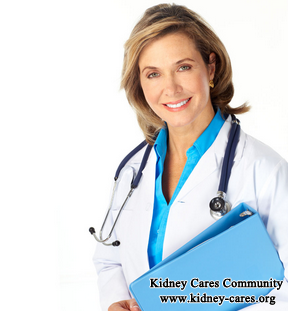 Why nephrotic syndrome is a severe and lingering disease? Nephrotic syndrome has two characteristics including long term of medical condition and easy relapse, especially people who are sensitive to steroids. Therefore, many patients are eager to know why their disease is not curable.
The treatment myth makes nephrotic syndrome incurable:
1. doctors tell that when urine protein and urine occult blood become negative, you get recovered from nephrotic syndrome. After the stability of your medical condition, you do not take consolidate treatment.
2. you simply use steroids and immunosuppressant to control urine protein and urine occult blood but you do not repair kidney damage.
3. some factors in daily life will lead to the relapse of nephrotic syndrome.
4. As for patients with stable medical condition and no relapse, they do not take positive and timely treatment to fight against virus infection, bacteria infection and anaphylaxis.
Although it is difficult to treat nephrotic syndrome, as long as you take effective measurement, nephrotic syndrome can be controlled.
To get rid of the disease, the key point is to find the root cause of nephrotic syndrome.
Nephrotic syndrome is a series of clinical syndrome caused by injured kidney intrinsic cells under the action of a group of inflammatory response. The common therapy is steroids which only have function of preventing inflammation. Inflammatory response can be controlled temporarily, which can stop further kidney on kidney intrinsic cells. Patients who are sensitive to steroids will have negative urine protein in a month. However, this only cures the symptoms not the disease. This is the reason why nephrotic syndrome is easy to relapse. On the contrary, Chinese medicines can treat nephrotic syndrome from the root and avoid the relapse. The active ingredients in Chinese medicines can come to kidney lesion directly and have functions of dilating blood vessels, preventing inflammation and coagulation, providing nutrients for impaired kidneys. Gradually damaged kidneys can be repaired to some extent and renal function can also be enhanced.
In China we recommend Chinese medicines to help nephrotic syndrome patients get rid of relapse and live a better life. If you have any question, you can leave a message below or consult our online doctor.