What Are Side Effects Of Hormonotherapy On Nephrotic Syndrome Patients
2015-01-15 03:02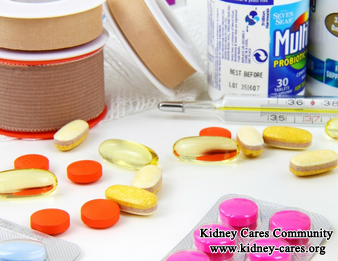 Nephrotic Syndrome (NS) is a common kidney disease. At present many patients take hormone to control the disease. Well, what are side effects of hormonotherapy on patients? This question is much concerned by all kidney disease patients. Here you will find the answer.
1. low blood sugar and renal diabetes
Kidney disease patients taking hormone know that the level of blood sugar and urine sugar become low in lab test. Low blood sugar will form steroid diabetes.
2. low blood pressure and renal hypertension
Hormone will lead to the retention of fluid and sodium. In this condition, blood pressure arises and then renal hypertension occurs.
3. bleeding of digestive tract mucosa
Hormone will destroy gastric mucosa and stimulate the secretion of gastric acid, leading to gastritis and gastric ulcer. This will destroy the whole digestive system.
4. osteoporosis
If you take hormone therapy for a long time, it can result in intracellular free calcium, causing osteoporosis. This is one major side effect of hormone therapy. In severe case, femoral head necrosis and other sequela are more likely to occur.
5. low immunity
With low immunity, patients tend to be tired and catch cold easily. What's more, disease is easy to relapse.
6. body excitement
Many patients are extremely excited after they take hormone. Some patients could not sleep for several months.
7. centripetal thin
Centripeltal thin is one obvious side effect of hormone therapy. Large dosage of hormone intake will make new fat distribution and accumulation of fat. In such circumstance, patients will show symptoms like moon-shaped face, buffalo hump, thin legs and skinniest torso.
After reading the above introduction, you must have knowledge about the side effects of hormone therapy. If you want to avoid hormone therapy, Chinese medicine therapy is one good option for nephrotic syndrome. It is not only natural but also treats the disease from the root.