How to Cure Nephrotic Syndrome
2014-06-28 09:20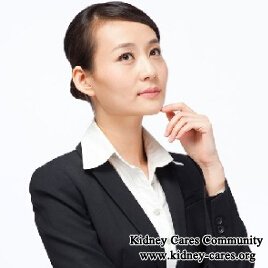 Can Nephrotic Syndrome be cured? Almost all the Nephrotic Syndrome patients concern about the answer to the question. Honestly speaking, Nephrotic Syndrome can be remission with appropriate treatment. But for some patients, Nephrotic Syndrome comes back again due to infection, cold or some other factors. How to cure Nephrotic Syndrome? In the following information may help you find the answer.
Western medicine to help you manage the symptoms
Western medicine is the most common used prescription for Nephrotic Syndrome patients. Diuretics force the kidney to put out more salt and water in the urine. Blood pressure medicine like ACE inhibitors and ARBs are often used to protect kidney function and reduce the amount of protein in the urine. Steroid tablets are helpful in controlling proteinuria. Sometimes immunosuppression is used to control the immune system. With western medicine, your symptoms can be brought under controlled quickly. But the problems are that they have side effects and they can not prevent relapse.
Chinese medicine to help you regulate your whole body
Chinese medicine is relatively natural, so it is not necessary for you to worry about their side effects. Corn silk, nettle leaf, and dandelion are diuretic. Leech, periostracum cicada and lumbricus are common Chinese medicine to reduce proteinuria. But the problem is that they taste bitter and they take effect slowly.
The reason why Nephrotic Syndrome often relapse is that your immune system is abnormal. Immunotherapy is a combination of western medicine and Chinese medicine. Western medicine is to help you inhibit the abnormal immune reaction, and Chinese medicine is to make your body harmonious and balanced. The whole treatment is classified into six steps, namely accurate diagnosis, immune clearance, immune blocking, immune tolerance, immune regulation and immune protection. With this treatment, not only are your symptoms controlled, but also your physical condition improves. For more detailed information, please contact online doctor or leave a message below.
At last, hope you can live a happy and healthy life.