Chinese Herbal Medicine Huangqi For Nephrotic Syndrome
2014-04-09 03:25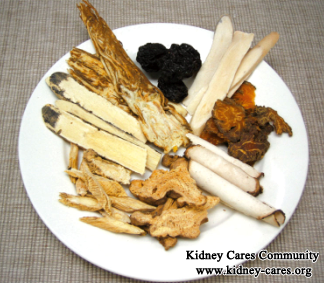 Patients with primary nephrotic syndrome(NS) mostly need immunosuppression to achieve remission, but many of them either relapse after immunosuppression therapy or resistant to it. On the other hand, immunosuppression therapy could increase the adverse effect. Huangqi has been used to treat NS for years in China. And this article mainly analyzes how Huangqi alleviates Nephrotic Syndrome.
Huangqi for NS has the positive effects on patients, as follows:
1. Reduce high blood pressure
2. Have diuretic ability to eliminate fluid retention
3. Enhance your body's immune function
4. Regulate glucose content
5. Improve myocardial blood supply
6. Increase plasma albumin
7. Reduce urine albumin excretion, blood cholesterol and triglycerides
All the above symptoms or signs are controlled well by Huangqi, which will have a great improvement for patients' overall health. Different from immunosuppression therapy, it will not cause relapse. In most cases, as conditions' relapse, kidney damage becomes more severe.
Besides, milk thistle, an antioxidant, also can help kidney function recover and protect it from complications.
Although Huang qi and milk thistle as well as other herbs have positive effects on Nephrotic Syndrome, it will carries some side effects if used incorrectly or taken overmuch. Furthermore, as long as used correctly and properly, the therapeutic effects can come to its best. In this condition, it is necessary for you to consult your doctor or our online renal experts before taking any herbs. Or you can also describe your medical condition to our mailbox kidneycares@hotmail.com, and we will make a herbal formula according to your own individualize condition.