Why Nephrotic Syndrome Patients Are Prone To Infection
2015-04-08 07:59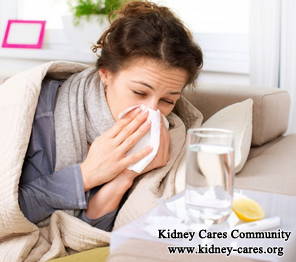 Infection is one of the complications of nephrotic syndrome. Patients with nephrotic syndrome (NS) are prone to suffer from infection but they do not know the reason. Here we will tell you the reason of infection in nephrotic syndrome.
There are three factors that can cause infection:
1. malnutrition
People with nephrotic syndrome will have a restriction in their daily life. We all nutrient balance can make you a good resistance to disease. However, malnutrition will increase the risk of infection. Therefore, infection is one of the complications of nephrotic syndrome.
2. treatment method
The treatment for nephrotic syndrome may also cause infection. During the process of treatment, some people often use steroids or immunosuppressant agents. These medications can help alleviate their condition to some extent but they also affect the immunity. Therefore, infection will also occur.
3. abnormal immune system
The reason why patients suffer from nephrotic syndrome is that their body exists abnormal function of immune system. Abnormal immune system will also lead to infection.
Besides, infection will cause relapse of nephrotic syndrome or worsen the medical condition so patients should treat it seriously. Our hospital applies the combination of Chinese medicine and western medicine to treat nephrotic syndrome. Western medicines control the symptoms and complications quickly and effectively. Chinese medicines are used to expand blood vessels, dissolve blood stasis and clean the toxins, wastes and immune complexes in blood. This method will prevent the relapse of nephrotic syndrome fundamentally and effectively.