How to Reduce Protein in Urine with Nephrotic Syndrome
2014-08-17 09:27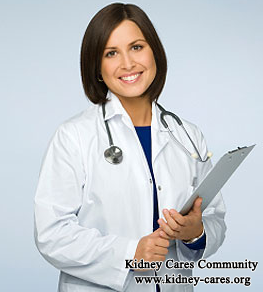 Nephrotic Syndrome is a kidney disorder marked by large amounts of protein in urine. Generally speaking, the more protein in urine, the more serious of Nephrotic Syndrome. Uncontrolled proteinuria worsen kidney condition, so tight control of it is very important. Well, for Nephrotic Syndrome patients, how can they reduce protein in urine effectively?
Why protein leak into urine with Nephrotic Syndrome?
Nephrotic Syndrome actually is not a specific illness, but a kidney problem characterized with masses of protein in urine. Normally, only less than 150mg of protein get into urine, but in cases of Nephrotic Syndrome, more than 3.5 gram of protein can be found in urine.
In a healthy kidney, when blood flow through glomerular filtration membrane, excess fluids and wastes are excreted and pushed into renal tubule, but for the nutrient like protein, they are kept in the blood. In Nephrotic Syndrome, this filtration membrane is damaged, so while blood flow through it, substances like protein leak into renal tubule and finally get out of the body with urine. This is the general process how protein get into urine in cases of Nephrotic Syndrome.
How to reduce protein in urine with Nephrotic Syndrome?
Tight control of proteinuria is very significant for Nephrotic Syndrome patients, but what they can do to reduce protein in urine effectively?
1. Proper protein intake
For individual with Nephrotic Syndrome, both ingesting too much and too less protein are harmful. On one hand, they need eat some protein to meet the basic demand of the body and also replenish the one lost in urine. On the another hand, high protein intake will add extra burden on kidney, which may cause further deterioration of Nephrotic Syndrome. Therefore, calculating the proper protein intake is very important. (You can consult our online doctor about how much protein is needed by you by describing your current illness condition)
2. Repair damaged glomerular filtration membrane
Since protein leak into urine due to damage of glomerular filtration membrane, so only when this filtration membrane is repaired successfully, can proteinuria problem be solved fundamentally. Micro-Chinese Medicine Osmotherapy is the treatment suggested for FSGS patients to repair their injured glomerular filtration membrane.
3. Tight control of high blood pressure
In some cases, Nephrotic Syndrome is accompanied with persistent high blood pressure. Although high blood pressure is not the direct cause of kidney damages in Nephrotic Syndrome, but if left alone, it will cause more serious protein leakage. Therefore, hypotensive drugs like ACE inhibitors, ARBs or diuretics are needed for Nephrotic Syndrome patients who have elevated blood pressure.