Which Factors Affect The Prognosis Of Nephrotic Syndrome
2014-11-18 06:17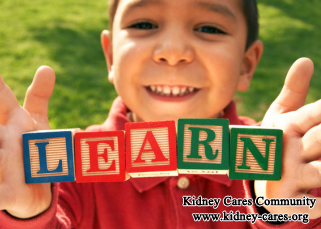 The prognosis of Nephrotic Syndrome (NS) is affected by many factors. Well, what factors can affect the prognosis of NS? Every NS patient want to know their prognosis. Nephrotic Syndrome's prognosis is usually good, but some factors affect its prognosis. The following will introduce you the factors which affect prognosis and hope patients can pay attention to them.
The prognosis of nephrotic syndrome is affected by many factors. That is, whether patients have complications such as infection, vascular disease, thromboembolism, acute kidney failure, hyperlipidaemia; the degree of histopathology; therapeutic effect; high blood pressure and age, etc.
Whether the therapeutic effect is good or not has a good impact on the prognosis of nephrotic syndrome, patients should choose good therapy to treat their disease positively. The treatment should eliminate the pathogenesis and inducement, eliminate swelling and lower high blood pressure, relieve proteinuria, increase plasma albumin and decrease hyperlipidaemia; protect renal function and avoid relapse.
Knowing what factors affect the prognosis of nephrotic syndrome, patients should know what factors can help you get a good prognosis. Inducing diuresis to reduce edema is one method for nephrotic syndrome but it only aims to control the symptom. Patients with this symptom should have a rest on bed. In addition, patients need to intake high quality protein properly. People with serious swelling should follow a low sodium diet and eat less animal oil. High cholesterol foods should also be avoided like yolk.
If patients want to have a good prognosis, treatment plays an important role. Patients must go to the normal hospital timely and accept scientific and effective treatment. If you want to learn more information of treatment, you can click the online doctor and they will explain to you in details.