Can Nephrotic Syndrome Patients Get Married
2014-11-07 01:48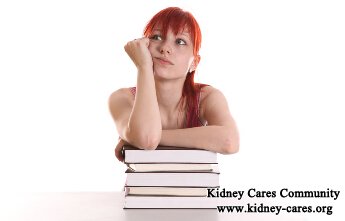 Many nephrotic syndrome (NS) patients hope they can enter the temple marriage. But they have some worries. As a matter of fact, as long as the illness conditions get controlled in terms of clinic, they can get married.
Since this disease is common to be seen in adolescent. When adolescent grow to youth, they are very eager to know whether they can get married.
If NS patients want to get married, they must meet the following two conditions:
1. Clinical cure
After treatment, routine urine test shows that urine protein, red blood cells, white blood cells and cast disappear. Kidney function is normal and there is no relapse within two years when you stop taking medicines.
2. Control illness condition effectively
The typical symptom of Nephrotic Syndrome is massive proteinuria. The occurrence of proteinuria is the kidney intrinsic cells have been damaged and original filtration barrier was blocked. When nephrotic syndrome gets effectively controlled. Namely, when proteinuria disappears, it is possible to get married.
It is possible for NS patients to get married. Therefore, active treatment is required. Chinese medicine can be used to treat this disease. The active ingredients in Chinese medicine can regulate the immune function to make your body produce restoration ability. It can speed up the metabolism and restoration, eliminate the immune complex and metabolic products, improve renal pathological changes. Besides, the purpose of curing nephrotic syndrome can be achieved by protecting cytomembrane, eliminating oxygen radical so as to protect residual renal nephrons.
If you happen to be a nephrotic syndrome patient and want to get married, positive treatment must be adopted. The earlier the treatment is, the better therapeutic effect is. If you have any question, please consult our online doctor.