Foods To Avoid With Nephrotic Syndrome
2015-02-05 07:57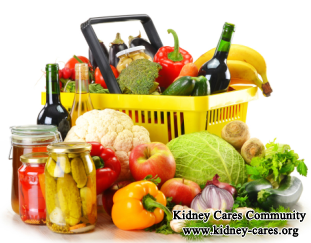 If a person is diagnosed with Nephrotic Syndrome (NS), the kidneys are not functioning properly. Maintaining sound kidney function is essential for maintaining good health. Adjusting your diet and avoiding certain foods will go some way to promoting healthy function. Well, what foods should be avoided with bad kidneys?
1. foods high in sodium
People with bad kidneys are often struggling for high blood pressure and swelling. For this reason, nephrotic syndrome patients should try to reduce sodium consumption. Cut processed foods from your diet, always opting for fresh produce. Other foods high in sodium include soups, sauces, chips, processed cheese and meat substitutes such as vegetarian burgers and sausages.
2. avoid animal protein
Animal-derived protein sources are difficult to digest and place stress on the kidneys. Reduce your intake of fish, red meats, poultry and diary products. In this condition, nephrotic syndrome patients can replace animal protein with vegetarian sources such as soy.
3. avoid high potassium foods
Kidney disease patients usually have elevated potassium level in their blood because damaged kidneys can not discharge excess potassium from the body. Two thirds of dietary potassium comes from fruits and vegetables. The doctor recommends limiting your intake to five servings per day.
4. keep far away from foods high in phosphorus
Phosphorus levels can not be expelled from the body by bad kidneys. Foods high in phosphorus are best avoided to reduce stress placed on kidneys. Dairy products are the main sources of concentrated phosphorus so try to avoid milk, cheeses and cream.
Diet management can do some help for kidney function. But it can not treat Nephrotic Syndrome from the root. To cure nephrotic syndrome fundamentally, we need to repair injured kidneys and improve renal function by Chinese medicine treatment like Micro-Chinese Medicine Osmotherapy, Acupuncture, Massage and Qigong, etc. For the detailed information, please leave us a message to kidneycares@hotmail.com or consult our online doctor directly.
Our Treatment Effect
Swelling is an obvious sign of Nephrotic Syndrome
Move the mouse to enlarge the picture
Look, this patient has severe leg swelling which has made her feel pain and can not get out of the bed. In order to seek better treatment, she came to our hospital for Chinese medicine treatments. 30kg of fluid was removed from her body in less than a month. Her leg swelling disappeared completely. Now you can see her long legs again.
Proteinuria can also be seen in kidney patients
Move the mouse to enlarge the picture
Look, this patient has severe proteinuria when he just came to our hospital. With our Chinese medicine treatments, his condition was better and better. Bubbles in urine gradually reduced and finally disappeared in 10 days of treatment.
New Zealand Patient Second Visit to Our Hospital for TCM
Nephrotic Syndrome Illness Analysis