Can I Have A Diet Plan For Nephrotic Syndrome
2015-01-11 03:05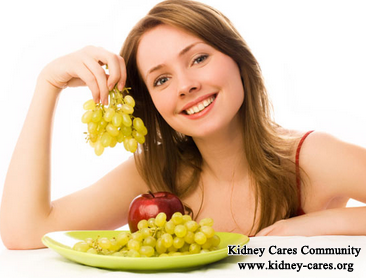 A balanced diet is always good for any type of body and health. Everyday meals for people with Nephrotic Syndrome (NS) have to be low in salt, low in saturated fats and cholesterol as well as high protein so as to prevent further deterioration of kidney function. Well, what is the specific diet for NS patients?
Foods for nephrotic syndrome patients
1. protein foods
Patients often get low protein in blood test, but excessive protein intake should be avoided as the kidneys have to function more vigorously to filter surplus protein. Nephrotic syndrome patients should follow a moderate protein to help preserve renal function. Foods like wheat, sprouts, legumes, egg whites, lean meat, dry fish and pulses are a rich source of proteins but should be consumed in moderation.
2. soluble fiber
You will increase your intake of soluble fiber that helps the body to get rid of cholesterol. Soluble fiber foods include oats, legumes, barley, apples, citrus fruits, strawberries, carrots.
3. low fat foods
Patients with nephrotic syndrome should avoid saturated fats and trans fats. They should focus on eating foods that contain omega-3 fatty acids such as flaxseed, olive oil, wheat germ, walnuts, butternuts and salmon. Try to avoid fried foods, ice cream, fatty meat, poultry with skin, cream, coconut oil, butter, high fat snack foods and butter.
4. a low sodium intake
Excess salt causes your body to retain more water. In such case, the kidneys find it difficult to regulate and remove excess body fluids. Therefore, ensure that sodium content in your diet is minimum, otherwise it will cause fluid accumulation and aggravate existing kidney problems. A high amount of sodium foods such as salted wafers, popcorns, pork rinds, potato chips, canned foods, pickles and salted nuts must not be consumed.
5. restrict intake of fluid
In nephrotic syndrome, the kidneys are not functioning normally. Excess fluid intake cannot be handled by the kidneys, thereby increasing the risk of further damage. Patients are advisable to restrict intake of fluid, juices and other beverages.
This diet plan may not suit for all nephrotic syndrome patients. If you want to get your specific diet, you should send your lab report to kidneycares@hotmail.com or describe your medical condition to our online doctor directly.