Nursing Care For Nephrotic Syndrome Patients
2014-12-06 01:55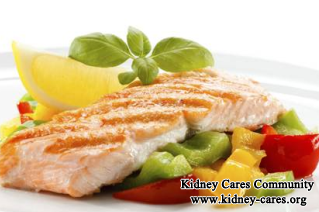 Nephritic syndrome (NS) affects patients' health and many people are easily to suffer from this disease, especially for children. After you are diagnosed with this disease, patients should take scientific treatment and pay attention to their diet and living habits. Well, what is the nursing care for NS patients?
Diet precautions for nephritic syndrome patients:
1. Diet taboos
NS patients should avoid foods that have a stimulative effect to the kidneys, such as peppers and mustard. Besides, they also need to choose high calorie foods and food-rich in vitamin A and vitamin C. As for people with severe edema and less urine, they should limit the water intake properly.
2. Balance protein intake
Nephrotic syndrome patients usually suffer from negative nitrogen balance. If patients consume too much protein, negative nitrogen balance will become into positive nitrogen balance. What's worse, it may worsen proteinuria and aggravate the damages on glomerular.. therefore, protein depends on your body requirement and protein should be high quality such as fish, lean meat, milk and egg, etc.
3. Food should be light
When NS patients take steroids or patients have edema, they should be given a low salt diet.
Matters NS patients should pay attention to:
1. proper exercise and avoid tiredness
If the disease is not so serious, patients can take proper exercise but should avoid excessive fatigue. Exercise can promote the blood circulation to make you be energy. This is helpful for treating kidney disease and getting recovery. Meanwhile, patients should avoid strenuous exercise.
2. prevent cold
Cold is the leading factor of nephritic syndrome relapse. Hence, they should prevent cold all the time.
3. avoid infection
Nephrotic syndrome patients should avoid infection so as to avoid causing further kidney damage.
We hope the above can help you a lot. If you have any other question, just feel free to consult us or leave us a message to kidneycares@hotmail.com. We will try our best to help you.