Protein Requirement for Adult with Nephrotic Syndrome
2014-07-14 03:31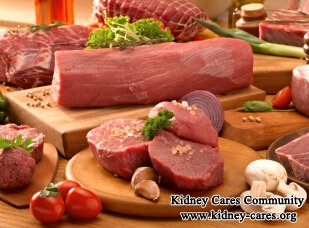 When you have Nephrotic Syndrome, massive proteinuria often occurs. Protein is an important component of body. What is the protein requirement for adult with Nephrotic Syndrome?
When protein comes into your body, some of them can be absorbed by the body to maintain health, while some of them can become waste products. Kidney is an organ to filter these waste from body. If you consume too much protein, your kidneys have to work hard to cleanse your blood. Therefore, Nephrotic Syndrome patients have to limit their intake of protein. How much protein you can take depends on your kidney function.
If there is no kidney function impairment, you can take 1.0-1.2 g/kg protein to satisfy the need of body while not increasing the workload. If there is kidney function impairment, you should lower protein intake to 0.6 g/kg protein per day in the stage 3 kidney disease. In the stage 4 kidney disease, 0.4 g/kg protein is recommended and in the end stage, protein intake should be controlled within 0.2 g/kg. However, when you are on dialysis, you should increase protein consumption to 1.2 g/kg, because part of protein is taken away from your body on dialysis. In different countries, the data may be different, so they are just for reference only.
When you choose protein, high quality protein is preferred, because this type of protein contains more essential amino acids and produce less waste. Egg white, lean meat, fish and poultry without skin all belong to such protein.
Apart from protein, you should attach importance to the intake of sodium, water, fat, vitamins and so on to keep the balance nutrition so as to keep your body healthy as well as protect kidney function. Therefore, you had better make a personalized diet plan under the instruction of your dietitian.