Is Potato Good for Nephrotic Syndrome
2014-07-02 09:04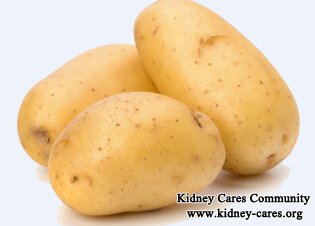 Potato is a very common food that is enjoyed by people all around the world, especially potato products, such as potato chips. Is potato good for Nephrotic Syndrome?
Nephrotic Syndrome is a kidney disorder that is characterized by massive proteinuria, severe edema, hypoproteinemia and hyperlipemia. Potatoes are an excellent source of fiber, vitamins and minerals, which can improve your health.
Health benefits of potatoes
Vitamin C in potatoes helps boost immune system so as to ward off cold and flu viruses and reduce the chance of Nephrotic Syndrome relapse. The fiber in potatoes can help lower cholesterol level. Besides, rich magnesium in potatoes can offset the accumulation of calcium in the kidneys so as to reduce kidney stone. Besides, potato is also a good source of potassium, which can counteract the effect of sodium so as to lower blood pressure. But if your potassium is higher than the normal level, you should limit the intake of potatoes, because too much of them in the blood can cause abnormal heart rhythm, slow heart rate and weakness. However, you should control the intake of potato chips, because it is junk food.
Other diet suggestions for Nephrotic Syndrome patients
There are some diet suggestions for you, which can help you judge whether certain food is good for you or not.
-Low protein diet, which helps reduce proteinuria. But you can eat moderate high quality protein such as egg white and lean meat.
-Low sodium diet, which helps ease edema and high blood pressure.
-High fiber diet, which helps lower cholesterol level.
-High vitamin diet, which helps improve immune system.
Besides, you should supplement enough calories to reduce the metabolism of protein.
If you would like to know a personalized diet plan, please contact online doctor or leave a message below.