Is Dragon Fruit A Recommended Diet For Nephrotic Syndrome Patients
2014-06-08 09:13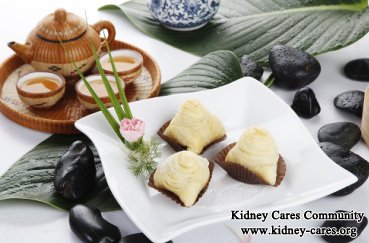 Nephrotic Syndrome (NS)and other kidney disease patients are usually recommended to eat more fruits due to various nutrients in the fruits. Choosing right fruits is a natural treatment for illnesses. Dragon fruits is a highly nutritional fruit, so is it a recommended fruit for nephrotic syndrome patients?
Yes, it can regarded as a nutritious fruits for kidney disease patients. It has the following health benefits for nephrotic syndrome patients.
1. Dragon fruit contributes to diabetes health benefits.
As for kidney disease caused by diabetes, dragon fruit consumption can reduce the risk of diabetes so as to prevent kidney disease. Dragon fruit helps control levels of glucose blood sugar levels in type 2 diabetes and type 1 diabetes by some reports. Therefore, people can eat dragon fruit to prevent diabetes.
2. Low cholesterol level in dragon fruit
High cholesterol level tends to suffer from heart disease. You do not need to worry about your cholesterol increased by dragon fruit because it is low in cholesterol and will not contribute to increase cholesterol levels.
3. Vitamin C in dragon fruit
The amount of vitamin C in dragon fruit is high, and you can absorb the vitamin C efficiently when you eat dragon fruit as part of your renal friendly diet.
4. Antioxidant property of dragon fruit
Dragon fruit is a natural source of antioxidants which help prevent the dangers of free radicals which can cause undesirable health illness. For nephrotic syndrome patients, eating dragon fruit is able to fight against free radicals' attack so as to prevent further kidney damage.
5. Rich fiber content of dragon fruit
Dietary fiber is an important nutrition factor for everyone, especially for patients with constipation in NS. The best way to get dietary fiber and alleviate constipation is to eat fruits and vegetables including fruits like dragon fruits.
In summary, nephrotic syndrome patients can be suggested to eat dragon fruit. However, we can not guarantee everyone can consume it without knowing your medical background clearly. Therefore, if you want to know whether you can eat it, you can consult our online experts or send your lab tests to kidneycares@hotmail.com. We will give you the answer after analyzing your illness conditions.