What Foods That Kids With Nephrotic Syndrome Can Eat
2014-06-08 02:19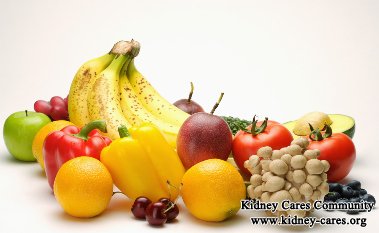 Diets plays an important role in recovering Nephrotic Syndrome (NS). And diet for NS involves consuming protein-rich foods in moderate amount and avoiding saturated fats. This article will talk about the tips on what foods that kids with NS can eat.
Foods can be eaten by Nephrotic Syndrome children.
Low fat foods
As for a low fat diet, one should choose vegetables and fruits. They are naturally fat free and a good source of essential nutrients. In addition, you should go for fresh vegetables rather than canned ones to reduce salt intake.
Protein foods
Excessive protein intake should be avoided because the kidneys have to perform more vigorously to filter surplus protein. This can lead to tubular damage to the kidneys. However, protein is indispensable of our body's need, so moderate protein intake can not only meet your body need but also help preserve renal function. Wheat, legumes, egg whites, lean meat, dry fish and sprouts and a rich source of protein but should be taken moderately.
Limit salt with nephrotic syndrome
Salt attracts fluid, which means excess salt causes your body to retain more water. In such condition, the damaged kidneys have difficulty in regulate and remove excess body fluid. If you still intake high sodium foods, it may cause fluid accumulation and aggravate existing kidney problems. Foods with high salt should be avoided such as potato chips, canned foods, popcorns, pork rinds, pickles and salted nuts.
Right amount of fluids consumption
In nephrotic syndrome, the kidneys are not functioning normally. Too much fluid intake cannot be drained by the kidneys, thereby increasing the risk of further kidney damage. Thus, it is wise to restrict intake of water, juices and other drinks. For the correct amount of fluid consumption, you should consult your doctor or our online renal experts to get the exact amount of fluid intake.
Diet can do some helps for kids with nephrotic syndrome,but that alone does not reverse kidney damage. To repair injured kidney and improve kidney function, Chinese herbal medicines can achieve better therapeutic effects.