Top Three Natural Diuretics For Swelling In Nephrotic Syndrome
2014-04-16 07:45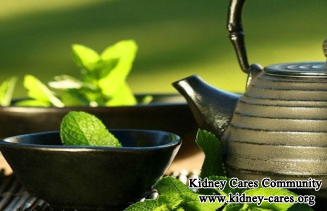 Swelling is the most obvious symptom in Nephrotic Syndrome. Although it is only a symptom, it is still necessary to be controlled. This article will give three diuretic ways to ease edema.
The term diuretic is often used to describe prescription medications used for the treatment of swelling or edema. However, there are also some natural herbs and foods that are useful for reducing swelling.
The herbs and foods discussed below are effective natural diuretics.
1. Dandelion
An active component in dandelion, sesquiterpene lactone, is believed to be responsible for its diuretic action.
The main diuretic action of dandelion is by way of increasing the flow of urine by enhancing the activities of kidney and liver. By increasing urinary function, more fluids will be released from the body and excess water weight is reduced. Additionally, dandelion helps purify the blood and improve kidney function.
2. Corn silk
Corn silk is another natural diuretic that is also rich in potassium. It increases the rate of urine production and forces out fluids trapped inside tissues and intercellular spaces. By speeding up the rate of filtration in the kidney tubules and also reducing the reabsorption of sodium and chlorine ions back into the blood, corn silk can increase the urine output produced in the body. As a result, more water and fluid wastes piled up in the body will be released and swelling is reduced. More importantly, corn silk extract is an effective diuretic and it works by stimulating and enhancing kidney tubules function.
3. Parsley
Parsley cleanse the kidneys by increasing urination. It achieves this by inhibiting the sodium and potassium ion pumps. This inhibition is able to decrease the reabsorption of sodium and potassium salts in the kidneys. In this way, the osmosis pressure and fluid outflow is increased, which causes increased urine volume.
Besides, stinging nettle, green tea, celery, juniper berry and cucumber also has the function of diuretic ability to relieve edema naturally and improve kidney function. Apart from diet management to alleviate symptoms and enhance kidney function, Chinese herbal medicines like Micro-Chinese Medicine Osmotherapy, medicated bath, foot bath, acupuncture, Tai Qi, etc can strengthen kidney function from the root.