What Foods To Eat With Nephrotic Syndrome
2014-04-04 08:02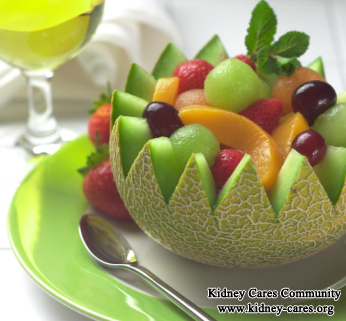 What foods can be eaten by Nephrotic Syndrome(NS) patients? We cannot live without foods, so the most concerned question for NS patients is what they can eat in their daily diet. Then we will give you a general suggestion for patients with Nephrotic Syndrome.
1. Sodium intake
One of the most obvious symptoms is swelling, so patients should pay attention to daily sodium intake so as not to worse this condition. In general, processed foods are the highest in sodium. You will want to limit your intake of foods that are purchased in boxes or cans. Besides, many cheeses, condiments(such as ketchup, barbecue sauce, steak sauce, etc), processed meat products, and snack foods also contain a shocking amount of sodium. It is very important for you to carefully read all the food labels and consider your total diet when grocery shopping.
2. Protein needs
Your doctor will better estimate how much protein you require analyzing your lab results. Most people with NS require 0.8grams of protein/kg/day.
3. Soluble fiber
You need to increase your intake of soluble fiber. Soluble fiber helps the body to rid itself of cholesterol. Soluble fiber can be found in: oats, legumes, barley, apples, citrus fruits, strawberries and carrots.
4. Number of meals/day
Many people with nephrotic syndrome cannot eat much at one time, because they feel full faster. If you have this case, you may have to eat six small meals a day, rather than the traditional three larger meals. You may also need to avoid drinking fluid when eating, because this may make you feel full in a shorter time.
5. vitamin C intake
Eating foods with high vitamin C, which can help protect residual kidney function and boost immunity. Vitamin C –rich foods can be found in kiwi fruit and cranberries.
6. Chinese herbal tea
Some Chinese herbal tea such as dandelion root, nettle leaf and salvia are able to increase the rate of kidney filtering ability and improve kidney function. In a long-term, you can find your high creatinine level become lower than before.
This is a general diet suggestion for Nephrotic Syndrome patients. People with NS need to pay attetion to what they can eat and also what they can not eat should also be kept in mind. For example, foods high in salt and protein should be kept far away from. Besides, spicy foods, coffee and alcohol should be avoided. Of course, it doesn't suit for every NS patients due to individualized illness condition. Thus, if you want to know whether you can eat and you can not eat,welcome to leave us a message to kidneycares@hotmail.com or consult our online experts directly.