Excessive Exercise Can Make Your Kidney Disease Relapse
2017-05-08 02:11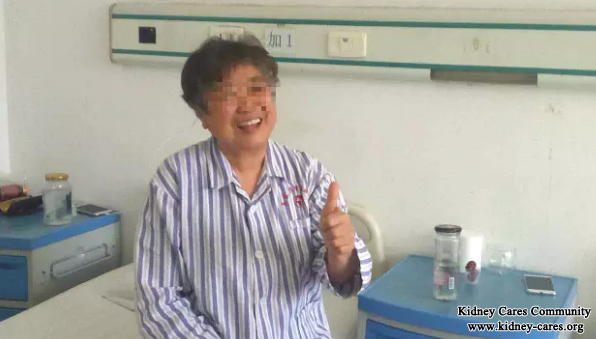 A patient comes to our hospital again due to her relapse of kidney disease. It is caused by riding bike for a long time.
This patient is suffering from glomerulonephritis. Last year, she took treatment in our hospital and also she insisted on reexamination every three months. When she just came to our hospital, her protein was 3+ and 24h urine protein quantity was 2.71g. After systematic treatment in our hospital, her protein became +- and urine protein quantity was reduced to 0.5g.
In December last year, she had a reexamination in our hospital and the result was still good. Urine protein was 0.25g.
However, it is turning warm and this patient wanted to go out and stretch limbs. She rode a bike. Unfortunately, her condition relapsed due to excessive exercise.
There was swelling in her legs and more bubbles are in her urine. Her protein became + again. But she did not rattle in the clutch. She came to our hospital for treatment the next day.
We gave her routine urine test and the report showed protein 1+.
Her condition was not that severe. After our systematic Chinese medicine treatments, her protein in urine got relieved. When speaking of our therapeutic effects, she gave us a thumbs-up gesture.
Kidney patients should take moderate aerobic exercise to improve cardiovascular function, enhance disease resistance and fatigue resistance, and reduce the risk of kidney disease relapse. Kidney patients can take exercise including walking, jogging, Tai chi, slow cycling and dancing.