Causes and Treatment For Frequent Relapse Of Nephritis
2016-07-26 08:32
We are often asked by patients such a question "why does nephritis relapse frequently? What is the treatment for Nephritis?". Here we will tell the answer. Follow us to read through the article.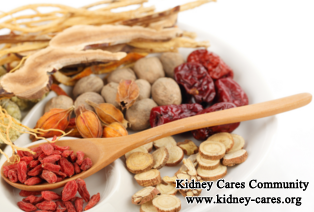 1. What causes nephritis relapse?
It is related to reasonable drug use. You should pay much attention to steroids, cytotoxic drug and medications for hypertension. If you misuse renal toxic medications like gentamicin, which can cause deterioration of your kidney function and cause uremia.
In chronic nephritis, you will have decreased immunity. You will be easy to get infection, which can cause sudden onset of chronic nephritis or worsen your renal function.
Besides, tiredness can cause frequent relapse of chronic glomerulonephritis, lead to declined kidney function or induce quick onset of chronic glomerulonephritis.
2. How to treat chronic nephritis?
First, you need to have a good rest and avoid tiredness. Prevent cold and upper respiratory infection.
Second, patients with normal kidney function can supplement protein. If you have no swelling but suffer from hypoproteinuria, protein intake per day should be 0.6g per body weight. A cup of milk contains 6g protein. An egg contains about 6g protein and 50g rice contains 4g plant protein.
Patients with swelling, high blood pressure and cardiac function should follow a low salt diet. Salt intake should be less than 5g every day.
Forth, avoid taking painkillers containing phenacetin and other renal toxic medications such as kanamycin and gentamicin.
Fifth, take regular checkup for your urine. If your red blood cells in urine are over 10, you should have a good rest.
The above can do some help for alleviating your condition but they are still not enough. The radical treatment for avoiding frequent relapse should repair kidney damage and improve renal function. Only in this way can nephritis be treated well. Here we recommend our Chinese medicine treatments such as Medicated Bath, Medicated Foot Bath, Medicinal Soup, Mai Kang Mixture, Moxibustion Therapy and Steaming Therapy, etc. The active ingredients in Chinese medicines can not only remove toxins from bloodstream but also discharge toxins from kidney intrinsic cells. Through cleansing your blood, it can set up a good blood environment for recovering your renal function and also paving a way for medication application. The final goal of our Chinese medicine treatments is to repair injured kidney tissues and improve renal function. After that, you can live a high quality life and avoid relapse of kidney disease.