Will Chronic Nephritis Affect Your Body Organs
2015-01-23 09:28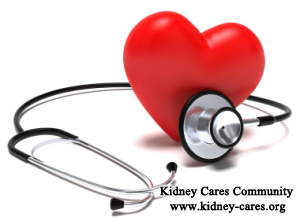 There are many dangers of chronic nephritis. If chronic nephritis can not get treatment for a long time, it will cause damages on other organs. What are harms of chronic nephritis on earth?
Chronic nephritis can be divided into many types. Which type of nephritis you have should be decided through renal puncture. Nephritis has great harm to the body. If without correct or standard treatment, it will progress to kidney failure and uremia.
Nephritis can cause many harms to human body and it can cause damages to digestive system, heart and skin.
1. digestive problems
Experts point out that accumulated toxins will be drained into digestive tract. Bacteria in intestines will form ammonia under the function of urease. This will lead to fibrinous inflammation, resulting in ulceration and bleeding.
2. heart problems
Heart problem is often to be seen in nephritis patients and meanwhile it is one of the serious complications. Chronic nephritis will lead to swelling of heart and lung. Since renal hypertension is on heart for a long time, it can cause heart failure and pulmonary edema. Cardiac failure is also one reason of death in people with chronic nephritis.
3. fluid and electrolyte imbalance
Chronic Nephritis can also cause fluid and electrolyte imbalance. For example, chronic nephritis will make insufficiency of erythropoietin and various toxins will prevent the hematopoietic function of bone marrow. In this condition, anemia can occur. In addition, intestinal tract will absorb less calcium so patients will suffer from hypocalcemia. Low blood calcium for a long time can lead to bone demineralization and patients will have muscle cramps, osteoporosis and bone pain as well as clinical symptoms.
The above is the introduction of nephritis damages on human organs. If you have any question, you can contact our online doctor free of charge and our experts will give you detailed explanation.