How To Prevent Chronic Nephritis
2015-08-02 07:44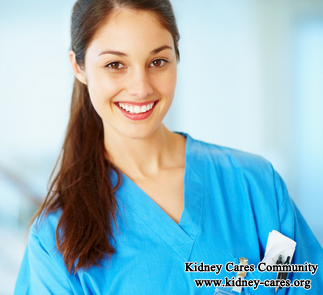 Chronic Nephritis is a common kidney disease and the treatment is very important. Without effective treatment, nephritis is easy to relapse and results in a series of discomforts like uremia. In order to alleviate patients' discomfort, experts recommend the following suggestion:
1. Diet modification
Chronic nephritis patients should modify their diet, especially for patients with swelling and high blood pressure. If patients have high blood pressure and swelling, they should limit sodium intake. They are not allowed to eat foods with high protein. Patients with kidney dysfunction should limit protein intake so as not to burden your kidneys.
2. Diuretics and hypotensive drugs
If swelling does not disappear after limitation on water and sodium, diuretics will be used, especially for those with mild hypertension. As for patients with high blood pressure, they should choose proper hypotensive drugs according to their blood pressure levels.
3. Antibiotics
Nephritis tends to be treated with antibiotics and also occasionally with steroids, particularly in those cases thought to be caused by lupus. Nephritis is incurable when associated with lupus, but it can go into remission. When nephritis is caused by infection, it is treated aggressively with antibiotics. Antibiotic treatment may be intravenous for several weeks if the infection has been present for a long time and if the infection is particularly severe.
4. A healthy lifestyle
Another way to prevent nephritis is to live a healthy lifestyle that includes regular exercise, proper diet and ample rest. With an enhanced immune system, you have no need to fear certain infections that may cause nephritis since your body's immune system will combat these infections even before they have a chance to damage your body.
5. Herbs
Nettle seed tincture is a useful treatment for nephritis. Other useful herbs include cordyceps mushroom, rhubard root and salvia root. These herbs are effective to prevent inflammation and stop the progression of kidney disease.
How to prevent chronic nephritis? After reading the article, you will find the answer. If you still have any question or doubt, you can leave a message below or send an email to kidneycares@hotmail.com.