What Food Can Nephritis Patients Eat and Avoid
2017-12-03 08:09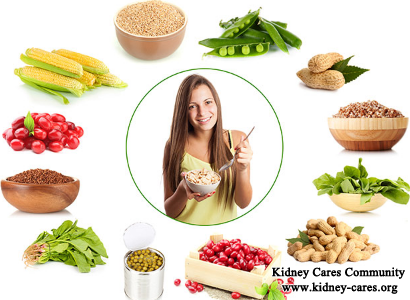 I was diagnosed with nephritis and I would like to know foods I should eat and should not avoid.
Chronic nephritis is a common urinary tract system disease. Its course of disease is over one year and even 10 years. Its clinical manifestations include proteinuria, swelling, high blood pressure and blood in urine. Due to long course, kidney tissues can be damaged gradually so in the late stage, you can suffer from kidney shrinkage and kidney function failure.
The following is a general diet plan for nephritis patients:
1. Protein
Patients with massive proteinuria and low plasma protein should consume lots of protein such as milk, eggs and lean meat, etc. Besides, in order to avoid elevated cholesterol level in blood, you should limit fat intake per day.
2. Salt
Nephritis patients often have swelling. Then a low sodium diet is necessary especially for hypertension patients. Salt intake should be limited to relieve salt-fluid retention.
3. Vitamins
Anemia is also a complication from nephritis. You should consume foods with rich iron, vitamin B and vitamin C such as dates, cherries, longan, tomato, agaric and radish, etc.
4. Take light food and avoid spicy foods
Nephritis patients along with hypertension should follow a light diet to avoid or eat less spicy foods like peppers, garlic, ginger and curry, etc.
Aside from diet, you also need to avoid strenuous exercise and prevent infection. When your kidney tissues are damaged, you need to take systematic Chinese medicine treatments to repair injured kidney tissues and improve renal function. Chinese medicine treatments include Micro-Chinese Medicine Osmotherapy, Medicated Bath, Medicated Foot Bath, Moxibustion Therapy, Steaming Therapy and Enema Therapy, etc. They draw out toxins and wastes from your blood to give you a clean blood environment. Besides, Chinese medicines can arrive at your kidney lesion directly to stimulate the self-healing ability of injured kidney tissues and improve renal function. In this way, nephritis can be treated effectively.
If you want to get further information, you can leave a message below or email kidneycares@hotmail.com.