Diet For Chronic Nephritis Patients
2015-03-13 02:01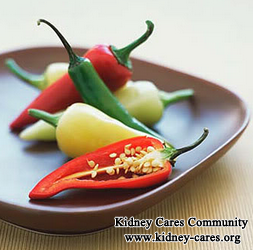 Chronic nephritis can be divided into three types. The first one is general swelling and declined kidney function. The second one is obvious edema and massive proteinuria. The third one is continuously high blood pressure. Chronic nephritis is a disease which lasts for a long time and relapses easily. During long time of treatment, aside from taking medications, daily diet is very important.
Chronic nephritis patients can eat the following foods:
1. Patients with nephritis should eat more starchy, digestible and rich protein foods.
2. It is good for nephritis patients to eat low potassium foods and avoid high potassium foods like bananas, nuts and pumpkin, etc.
3. supplement iron. Foods with iron can be found in oilseed rape, fungus, dates.
4. Nephritis patients should eat low calcium foods like chicken, cauliflower, apple, pear and Chinese cabbage.
5. Fresh vegetables and fruits should be eaten like pumpkin, watermelon, oranges, carrots and turnip.
Chronic nephritis patients should avoid the following foods:
1. Avoid salt or high salted foods.
2. Avoid spicy foods.
3. Stay away from high sodium foods.
4. Keep far from high potassium foods like peanuts, mushroom, internal organs, potatoes and sweet potatoes.
Diet is not enough to treat nephritis from the root. In this condition, our Shi Jiazhuang Kidney Disease Hospital recommends patients with Micro-Chinese Medicine Osmotherapy for chronic nephritis. The Chinese medicines in this therapy aim at preventing inflammation and coagulation, degrading extracellular matrix and dilating blood vessels and providing nutrient substances and repairing the damaged kidneys. It is a natural and radical way for chronic nephritis. If you want to learn more information about this therapy, you can send a message to kidneycares@hotmail.com or consult our online doctor directly. We will reply you as soon as possible.