What Should Glomerular Nephritis Patients Notice On Dietary Daily Life
2014-10-03 07:11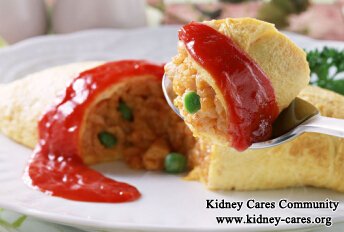 What should the person with glomerular nephritis notice on dietary daily life? In daily life, diet for glomerular nephritis should not be neglected. Proper diet plays an important role in the treatment and recovery. With regard to the diet, we provide you some suggestion.
Glomerular nephritis diet includes the following aspects:
1. Salt restriction
For patients with edema and high blood pressure, they should restrict salt intake according to their own medical conditions. Do not eat high sodium foods like pickle, milk curd and salted eggs as well as other canned products.
2. Fluid intake
Doctors should check patients' edema and urine volume. Patients with severe edema should limit fluid intake.
3. Avoid foods with high potassium
If people with persistent oliguria and severe azotemia suffer from hyperkalemia, they should avoid some foods with high potassium level.
4. Vitamin rich foods
People should eat various vitamin rich foods, especially foods with vitamin B and C. Eat more fruits and vegetables.
5. Protein restriction
Since glomerular filtration declines during the onset of 3 to 6 days, nitrogen accumulation will occur. Therefore, limitation of protein is necessary. People can properly take more fruits, vegetables and dessert, etc. Eat less fish, meat and egg. Main food has no limitation. Besides, if urea nitrogen is over 60mg, protein intake is 0.5g.kg -1.0g.kg per day. Or you can choose milk and egg as well as other high quality protein foods so as to reduce unnecessary amino acid intake. If the conditions get improved, you can increase protein intake moderately. When blood urea nitrogen is normal, there is no limitation on protein.
The above are some common dietary suggestion for nephritis patients. If you have any question, you can consult our online doctor.