Diet Taboo Of Acute Nephritis On Children
2014-08-09 01:51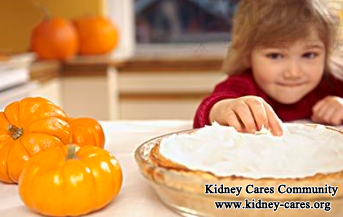 When children are diagnosed with acute nephritis, parents are very careful about what they can eat and what they cannot. This article will provide you some diet taboo on nephritis children.
1. Salt restriction
In the beginning of acute nephritis, parents should give a low sodium diet on their children. Because at this time the urinary ability of kidneys declines and salt intake can not be excreted normally, it will accumulate in the body and meanwhile water-sodium retention will present. Generally speaking one gram of sodium will pool 120 millilter water, thus worsening swelling. This is the reason why sodium is limited. What parents should bear in mind is that salt has no effects on nephritis and salt intake will not aggravate kidney lesions. So when nephritis gets improved, kidney function is improved and urine output gets increased, limited salt should be given up. Long term of salt intake will affect children' appetite and cause malnutrition as well as even hyponatremia. Therefore, salt restriction should be on the basis of medical condition.
2. Balanced protein intake
In the early stage of acute nephritis, kidney function declines and metabolic substances of protein intake should be expelled by kidneys, so children should not eat too much protein including meat, eggs and beans, etc. If eating too much protein will lead to more accumulation of metabolic wastes in blood, namely azotemia. However, protein should not be limited for a long time. As long as kidney function is improved, swelling disappeared and BUN level returns to normal, protein intake should be normal. If nephritis is not severe, protein limited is not necessary while if patients have massive proteinuria, they should eat less protein.
3. Limited fluid consumption
In general, nephritis patients have no need to control fluid intake. Patients with swelling should drink too much water. Acute kidney failure patients should limit fluid intake strictly.
4. Fruits
Fruit limitation is no need but it should not be eaten too much, especially for patients with severe condition. Because kidney function is not good and have limited ability to expel excessive potassium, fruits contain rich potassium and eating fruit too much will cause elevated potassium. If patients have high potassium level in blood, eating fruits will worsen their condition and it is very dangerous. Patients with kidney failure and hyperkalemia should limit fruits and other rich potassium foods such as sweet potatoes, potatoes bamboo shoots, mushroom, pickle, peanuts and walnut, etc.
If you still have doubts about kidney disease, you can consult our online doctor or leave us a message to kidneycares@hotmail.com. We will contact you timely.