What Is Nutrition For Acute Glomerulonephritis
2014-04-17 07:30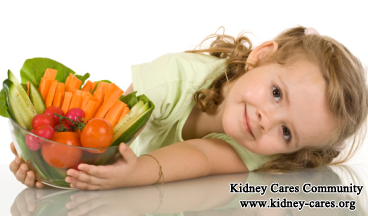 Acute glomerulonephritis is a kind of disorder in which internal kidney tissues that provide blood flow to nephrons that filter the urine (glomeruli) are inflamed. This will impair the kidney's ability to filter urine, which will lead to dangerous levels of fluid and waste accumulation in your body.
The dietary treatment for acute glomerulonephritis is essential and Dietary changes are recommended to limit sodium, protein and fluid intake, vitamin/minerals and fiber.
1. Sodium limitation
Sodium is able to regulate the amount of fluid in your body. If too much sodium is in your body, it triggers your kidneys to maintain water, which will cause blood volume increase and blood pressure elevation. High blood pressure workloads your kidneys, worsening your kidney disease. If you have glomerulonephritis, you should have a sodium limitation. With sodium restriction, canned foods, processed foods, salted snacks and processed meat should all be avoided.
2. Protein
0.6g/kg body weight is the lowest recommended level plus 24 hour urinary protein loss. Besides, acute glomerulonephritis patients should follow a high quality of protein, such as fish, milk, lean meat, egg white, and so on.
3. Fluid consumption
Intake to be calculated. Urine output is useful as a basis for estimating daily fluid needs. The replacement for daily loss is accompanied by an addition of 500ml.
4. Vitamins and minerals
The daily intake is adjusted to reflect patient metabolic status. Patients who receive total parenteral nutrition should take higher dose of these two nutrients.
5. Fiber
Though an intake of 20-25 gm/day is recommended, the actual intake will depend on the clinical status of the patient.
The patient suffering from a kidney disease must have a diet that has been outlined for him or her by his doctor. Acute glomerulonephritis diets are full on restrictions on sodium intake, protein intake and fluid intake. If you have any question, you can leave us a message to kidneycares@hotmail.com or consult our online experts.