Membranous Nephropathy: Causes And Prevention
2014-09-01 01:40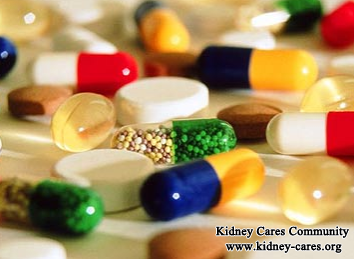 Membranous Nephropathy (MN) is a kidney disorder that leads to changes and inflammation of the structure inside the kidney which help filter wastes and fluids. The inflammation is able to cause problems with kidney function. Well than what are the causes of MN and how to prevent it?
What are the causes of membranous nephropathy?
1. Related causes of secondary membranous nephropathy
Infection
Hepatitis B virus, syphilis and endocarditis and so on
Tumour
Cancer, Hodgkin's disease, non-hodgkin's lymphoma and leukemia
Medications
Gold compound, penicillamine, mercuride, probenecid
Systemic and collagen disease
Systemic Lupus Erythematosus (SLE), rheumatoid arthritis, sjogren syndrome, systemic sclerosis and Mixed connective tissue disease
Pregnancy
Kidney transplantation
2. The causes of idiopathic membranous nephropathy
It is not clear yet and it is related to immune, heredity and environment and other factors.
What is the pathogenesis of membranous nephropathy?
The most typical type of MN is immune complex glomerulonephritis. Its own or foreign antigens stimulating the body produce the corresponding antibodies. The combination of antigen and antibodies will form immune complex. Then immune complex will deposit in the glomerular basement membrane(GBM) and further activate complement. Finally clinical proteinuria appears.
How to prevent membranous nephropathy?
1. Control the symptoms
Patients should have a good rest, follow a proper diet and take diuretics.
2. Steroids and other immunosuppressive drugs
If steroids have effects, patients can reduce the dosage slowly. If there is no therapeutic effect with steroids and other immunosuppressant, patients should reduce the dosage quickly or stop taking these medications.
3. The application of anticoagulants and antiplatelet agents
4. Natural remedy
Steroids and immunosupppressants can prevent immune response and alleviate proteinuria to some extent. While they only control the symptoms. The root cause of MN cannot be solved. In this condition, a natural and radical solution is recommended to treat membranous nephropathy. This therapy is Micro-Chinese Medicine Osmotherapy. The active ingredients can suppress immune response, eliminate immune complex and prevent inflammation. More importantly, Micro-Chinese Medicine Osmotherapy can regenerate the damaged kidney tissues to improve renal function.
As long as you take early treatment for Membranous Nephropathy, you have a large chance to get recovered.