What Is A Diet Sheet For Membranous Nephropathy
2015-05-24 09:26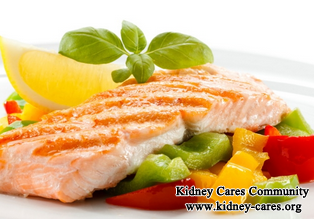 Diet is helpful for the nurse of membranous nephropathy so as to make the disease progression for a good direction. Membranous nephropathy should include the following aspects:
1. Avoid high protein diet
Protein intake should depend on the condition of kidney function. If patients have less urine output, swelling, high blood pressure and nitrogen retention, protein intake per day should be limited to 20-40g so as to reduce burden on kidneys and avoid non-protein nitrogen accumulation in the body. Plant protein contains a large amount of purine base which can worsen kidney's metabolism. Therefore, it is not proper to consume beans and bean products.
2. Limit fluid intake
When the patients have high blood pressure and swelling, fluid should be limited. Fluid intake should be 1200-1500ml. If swelling is serious, fluid intake should be limited strictly.
3. Stay away from high fat foods
As for high blood pressure and anemia, animal fat is not good for high blood pressure and anemia. Because fat will worsen arteriosclerosis and inhibit hematopoiesis function. Thus, membranous nephropathy patients should not eat too much fat. However, without fat intake, patients will become very weak. In daily life, patients should consume plant oil for about 60g every day.
4. Avoid foods with high purine and nitrogen
In order to reduce kidney burden, patients should limit some foods which can stimulate kidney cells like spinach, celery, radishes, beans, bean products, chicken soup, fish soup and broth, etc. Because these foods are high in purine and nitrogen. In kidney dysfunction, their metabolic products cannot be discharged by kidneys timely and they will affect kidney function further.
5. Avoid strong flavor
Strong flavor like bravery, chili pepper, mustard are bad for kidney function. If fluid is limited, patients should also eat less aginomoto.
6. Salt should not be too much.
Swelling has great relation with blood volume and sodium. If patients eat too much salt and have damaged urinary function, it will cause aggravated swelling, increased blood volume and heart failure. Therefore, patients must limit salt intake and follow a low sodium diet. Daily sodium intake should be limited to 2-4g so as to avoid worsening swelling and increased blood volume.
If you have any question, please feel free to consult our online doctor or email to kidneycares@hotmail.com. We will reply you as soon as possible.