Would Dialysis Help Lupus Nephritis
2015-10-24 07:48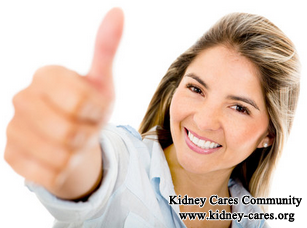 Dialysis is the most common therapy for sustaining patient's life expectancy. Patients with end stage renal disease (ESRD) resulting from lupus nephritis will be recommended dialysis. Well is dialysis really helpful for lupus nephritis?
How does dialysis help lupus nephritis?
Lupus is called an autoimmune disease because the immune system, which usually protects the body from disease, turns against the body, causing harm to organs and tissues. Lupus can affect almost any part of your body, most often your joints, skin, kidneys, heart, lungs, blood or brain. When kidneys are affected, abnormal levels of waste can build up in the blood, and edema can develop. Under such a condition, people need regular filtering of their body's waste done by a machine called dialysis which is a renal replacement. Dialysis can replace damaged kidneys to discharge toxins and wastes accumulating in the body and help patients live better and longer. But it can not restore kidney function nor protect the residual renal function. What's more, as we have mentioned above, lupus is an autoimmune disease. Dialysis can not treat autoimmune disease.
Is there any better treatment for lupus nephritis?
Of course, there is. A better treatment for lupus nephritis is Immunotherapy. This therapy includes six steps: Immune Diagnosis, Immune Tolerance, Immune Clearance, Immune Blocking, Immune Regulation and Immune Protection. Lupus is an immune-disorder disease so the key point is to correct immune dysfunction. Immuneotherapy is such a therapy that starts from abnormal immune system and repairs abnormal immune system. This therapy can suppress the abnormal immune response and stop the inflammatory response in body. In this way, it can prevent further damage to the blood capillaries throughout the body.
Apart from Immunotherapy, there are also Top Seven TCM Therapies in our hospital including hot compress therapy, cycle therapy, enema, moxibustion, full bath therapy, oral Chinese herbal medicine. Based on your illness condition, one or more of the therapies will be chosen to form the most suitable treatment plan.
Compared with dialysis, I recommend you Immunotherapy and Top Seven TCM Therapies for Lupus Nephritis Treatment. If you want to learn more information, you can leave us a message below or consult our online doctor directly. We are glad to help you.
Our Treatment Effect
This patient has leg wound from Lupus Nephritis
Move the mouse to enlarge the picture
He got no good treatment in his country. In order to get better treatment, he came to our hospital for Chinese medicine treatments. After a period of our treatment, his wound is healed. You can look at the picture above.