Profound Mystery Of Chinese Medicine Treatment For Lupus Nephritis
2014-09-23 07:19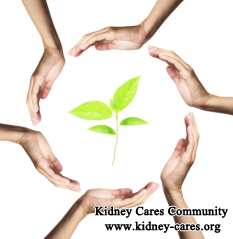 Many patients with severe disease would like to take Chinese Medicine Treatment, because they think western medicines have great side effects, while Chinese Medicines have no side effects. Take Lupus Nephritis (LN) for an example, most patients believe traditional Chinese Medicine treatment. The following will introduce some profound mystery of Chinese medicine treatment for LN.
What are profound mysteries of Chinese Medicine treatment?
The treatment for LN is mainly applied Chinese Medicine therapy. This helps clear accumulated toxins in the body, lighten kidney burden, repair damaged glomerular, and increase glomerular filtration. As for patients with lupus erythematosus which is an autoimmune disease, they should accept treatment positively to prevent damages on kidney caused by lupus nephritis.
1. Avoid LN relapse
Lupus Nephritis is easy to relapse. Many patients' condition wave due to overtired, infection and other inducing factors. Therefore, prevention of lupus nephritis relapse is the key point of improve prognosis. According to Chinese medicine differentiation, Chinese medicine has function of regulation, thus avoiding condition waving.
2. Relieve the side effects of steroids and immunosuppressors.
Steroids and immunosuppressors will produce many side effects. In this case, Chinese medicine application can reduce the toxic effects obviously, relieve the symptoms, and improve patients' life quality. Chinese Medicine treatment for LN avoids some side effects of western medicine therapy.
3. Alleviate lupus nephritis
Chinese Medicine deems that the treatment for LN should aim to clear heat and remove toxicity, promote blood circulation to remove meridian obstruction. The active ingredients in Chinese medicine can control the symptoms effectively and relieve the conditions.
Lupus Nephritis is a systemic autoimmune disease. The treatment should opt for the combination of western medicines and Chinese medicine. Namely, steroids and immunosuppressor combine with Chinese Medicine to treat lupus nephritis. In addition, have a good rest, avoid overtired, prevent cold and take some proper exercise also contribute to the prognosis of lupus nephritis.