Can Prednisone Get An Effective Result In Lupus Nephritis
2014-08-30 09:00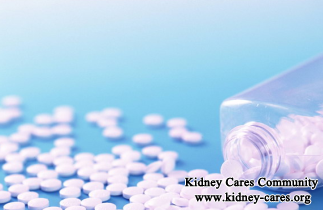 Can Lupus Nephritis be treated better by prednisone? The therapeutic effect of prednisone for Lupus nephritis only aims to control clinical symptoms by way of immunosuppressive action. This result has been proven by many patients. However, its long time of effect is worth thinking. Relapse easily occurs under the treatment of lupus nephritis by prednisone.
Prednisone has the following effects of treating lupus nephritis:
1. Anti-inflammation
Prednisone can prevent tissues from response to inflammation so as to lighten inflammation. Steroid can inhibit inflammatory cells including macrophage and hemameba from depositing inflammatory area. Also it can block phagocytosis, release of lysosomal enzyme, synthesis and release of chemical mediator of inflammation.
2. Immunosuppressive action
Prednisone can prevent or inhibit cell-mediated immune response, decrease the binding ability of immunoglobulin with cell surface receptor and reduce the expansion of the primary immune response.
After taking prednisone, many patients get great improvement. However, its side effect is very big and it only controls the symptoms but not cure the disease from the root. This is mainly because prednisone only prevents immune response, but it cannot clear immune complexes. Also it cannot repair damaged kidney intrinsic cells, so patients will experience relapsed Lupus Nephritis. Therefore, we recommend that patients should take medications with few side effects.
On the basis of domestic existing immunosuppressive drugs and technology, our hospital introduces the latest and the most suitable medication and technology. The first is to block immune reaction and the second is to tolerate immune. Immune complex deposits in the kidneys and cannot be removed completely in a short time, so patients need to adapt to the fact that pathogenic foreign substances deposit in renal tissues. Then it enters immune regulation stage. This aims to regulate internal environment of immune system and improve immunity. On the basis of immune regulation, immune protect stage occurs, which helps repair sertoli cells and mesangial cells. The last step is immune clearance. According to patients' own medical condition, immune adsorption, plasma exchange and blood purification will be chosen.
With the above formal and effective therapies, not only related symptoms can get controlled but also kidneys can get repaired so as to cure lupus nephritis from the root.