Can Lupus Cause Proteinuria
2014-09-30 03:47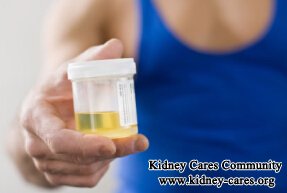 Lupus is an autoimmune disease, involving multi-organ and multiple systems with a variety of clinical manifestations. Can lupus cause proteinuria? Now let's look for the answer in the following article.
Lupus can cause proteinuria.
When lupus autoantibodies and immune complexes deposit in the kidneys, they cause inflammation. Inflammation of the kidney prevents it from functioning normally and can cause it to spill protein, which causes proteinuria.
How to treat proteinuria caused by lupus?
From the above, we can see that the reason why proteinuria occurs is that there is inflammation in the kidneys. Therefore, the treatment for proteinuria is to inhibit the inflammation and reduce the permeability of capillaries. The most common used drugs may be immunosuppressants, which can calm down the overactive immune system. Besides, antihypertensives like ACEI and ARB are also effective in decreasing the amount of protein spilled in the urine.
You can also take advantage of immune absorption to cleanse part of pathogenic antibodies, antigen and immune complexes from the blood, which has a good curative effect for the patients.
However, the fundamental solution is to regulate the abnormal immune system. Immunotherapy is such a kind of therapy, which includes six steps, namely immunodetection, immune clearance, immune block, immune tolerance, immune regulation and immune protection. It can find out the type of the immune response, remove the pathogenic factors, block the abnormal immune reaction, increase the kidneys' tolerance to the deposited antibodies and immune complexes, strengthen immune system, etc. When immune system is corrected, you can live a normal life.
Proteinuria indicates there goes something wrong with the kidneys. If you do not take measures as early as possible, inflammation may develop to kidney function impairment and at last kidney failure occurs. If you would like to know more information about our treatment, please feel free to contact online doctor.