Does Lupus Nephritis Cause Severe Facial Swelling
2014-07-24 09:03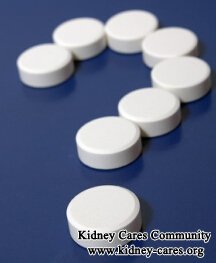 Systemic lupus erythematosus (SLE) is an auto-immune disease, which can cause your immune system to attack your own body parts. If it attacks your kidneys, Lupus Nephritis occurs. Does Lupus Nephritis cause severe facial swelling? Of course, it can. There are several factors that can cause severe facial swelling for Lupus Nephritis patients.
Water and sodium retention
Most crystal material such as salt can not pass through cytomembrane easily, but it can go through the blood capillaries freely. Thereby plasma crystal osmotic pressure can decide the shift of water between the cytomembrane. When the plasma crystal osmotic pressure decreases, the dynamic balance of water molecule transfer is broken. When the patients have water and sodium retention, plasma will absorb the water inside the cell into the tissue due to high sodium content so as to cause edema.
In this case, you should stick to low salt diet.
Proteinuria
In plasma, there is various protein, which belongs to colloid solute. These material can not go through the blood capillaries, nor the cytomembrane. Thereby plasma colloid osmotic pressure can regulate the water distribution between blood capillaries and tissue. When too much protein leaks into the urine, plasma colloid osmotic pressure decline. As a result, water flows to the tissue spaces.
In this case, you should control your proteinuria by taking steroids and limiting the protein intake.
Conclusion
Lupus Nephritis can cause severe facial swelling. But just controlling the symptoms is not enough, you should regulate the abnormal blood system to reduce its damage to the kidneys. Immunotherapy is a good way to clear immune complexes and pathogenic antigen and antibody from the body. It can also block the abnormal inflammatory reaction and protect your kidney function. When your kidney function improves and immune system becomes normal, not only does facial swelling disappear, but also you can live a normal life.