How to Treat Proteinuria in Lupus Nephritis
2014-03-03 15:39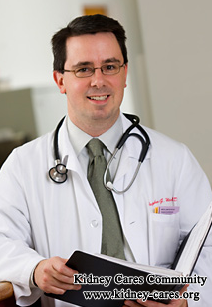 For patients with Lupus Nephritis, protein in the urine also called proteinuria is a very common complication. Proteinuria does much harm to patients. As protein leaks out through urine, patients with Lupus Nephritis will have malnutrition and weight loss in the long term. Thus, it is very important for patients with Lupus Nephritis to treat proteinuria. Then, how should they treat proteinuria?
In the first place, understand how proteinuria is caused by Lupus Nephritis.
Lupus Nephritis is a disease of immune system and presents that inflammatory reaction of kidney caused by systemic lupus erythematosus (SLE). The inflammation can make molecular barriers and charge barriers in glomerular filtration membrane damaged. Thus, protein can flow away through the urine.
How to treat proteinuria in Lupus Nephritis?
Patients with Lupus Nephritis need to focus on the following points:
1. A low protein diet.
patients with Lupus Nephritis should have a low protein diet. If they eat much protein, protein will leak out continuously and proteinuria is aggravated. Nevertheless, they can have more intake of high quality protein food, for instance, lean meat ,fish and milk, because high quality protein produces much fewer wastes and can provide patients with essential amino acid.
2. Take regular exercise.
As Lupus Nephritis is caused by immune system damage, patients should enhance immune system. Taking regular exercise is very good for patients with Lupus Nephritis, which can prevent further kidney damage.
3. Immunotherapy.
The fundamental cause of proteinuria is damaged glomerular filtration membrane. So patients with Lupus Nephritis should repair kidney damage and recover kidney function. Immunotherapy has a very good reputation on treatment for Lupus Nephritis in the world. It can not only remove immune complex caused by SLES, but also can have good effects on recovery of kidney function and restoration of kidney damage. In this way, patients with Lupus Nephritis will get proteinuria alleviated.
Immunotherapy is very effective on Lupus Nephritis and also reduces proteinuria. Apart from immunotherapy, some other Chinese medicines therapy can contribute to treatment for Lupus Nephritis, for example, Hot Compress Therapy. If you want to know more information about Chinese medicines therapy for Lupus Nephritis, please contact us freely.