What Are The Key Factors In The Treatment Of Lupus Nephritis
2015-02-27 01:56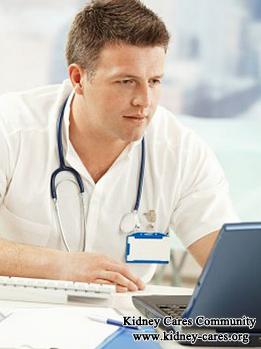 Systemic Lupus Erythematosus is an autoimmune disease which mainly attacks connective tissues. It can affect your each system so as to lead to organ lesions. This disease is publicly recognized as the refractory ocular disease. Although steroids can alleviate symptoms temporarily but long term steroid application can induce infection and other side effects.
Since Lupus Nephritis has many inducing factors, this disease is usually in an unstable condition. Relapse and alleviation are clinical characteristics. Therefore, doctor during the treatment should focus on stopping the relapse of lupus nephritis. Well, what methods can prevent the relapse?
1. early diagnosis and choose a proper treatment
Because systemic lupus erythematosus has various clinical manifestations, it is easy to be misdiagnosed with chronic nephritis, nephrotic syndrome, psychiatric illnesses, skin disease, pericarditis, myocarditis and hemolytic anemia, etc. Early diagnosis is the premise of early treatment. As for mild patients, they can take non-steroidal anti-inflammatory drugs. However, as for severe patients, they should take glucocorticoids and other immunosuppressant. According to the medical condition, drug dosage will be changes. When the medical condition is alleviated, you can reduce the dosage of steroid or stop taking it.
2. avoid inducing factors
The common inducing factors include sun exposure, ultraviolet irradiation, cold stress stimulation, certain medications and pregnancy and delivery.
3. encourage patients to struggle with the disease
Psychotherapy is an important part in the treatment of lupus nephritis. Patients with systemic lupus erythematosus often experience hair loss, rash skin, obesity, moon face and other appearance changes. All these affect patients thought mood. Long term of mood problem is not beneficial for treating this disease. Doctors should help patients develop confidence to defeat the disease. Keep a good mood and maintain the stable of immune system is important guarantee of avoiding relapse and early recovery.
If you want to know more information about lupus nephritis, you can leave us a message to kidneycares@hotmail.com or consult our online doctor directly.
Our Treatment Effect
This patient has leg wound from Lupus Nephritis
Move the mouse to enlarge the picture
He got no good treatment in his country. In order to get better treatment, he came to our hospital for Chinese medicine treatments. After a period of our treatment, his wound is healed. You can look at the picture above.