Will People With SLE Pass On The Disease To Their Children
2015-01-05 06:36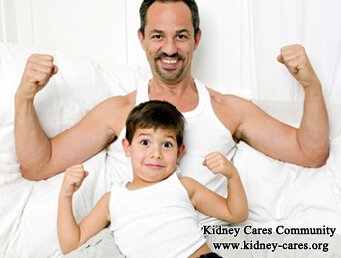 People are most concerned about genetic disease. Once people are diagnosed with one disease, the first question they want to ask is "Do they pass on the disease to their children?", especially for expectant mothers.
Systemic lupus erythematosus (SLE) is a kind of terrible disease. The incidence of this disease in female is high, especially in women of child-bearing age. Will the children inherit SLE?
By comparing and researching many experimental results, we found that close relatives have a incidence rate of 5%-12% for SLE. And fraternal twins have 23%-69% incidence to suffer from SLE. This shows that the occurrence of SLE is associated with genes.
Renal experts point out that lupus nephritis (LN) may be worsened in the early stage of pregnancy. If lupus lesion is active before pregnancy or lupus nephritis does not get good control or treatment, it is dangerous for women to get pregnant. Because kidney function at this condition can be damaged quickly.
Generally speaking, people who are diagnosed with active lupus nephritis should not get pregnant within 2-3 years and they should also not take contraceptive. If lupus nephritis gets conventional and adequate therapy, the dosage of prednisone is below 10-15mg/d, people are allowed to get pregnant.
Women in the first trimester undergoing abortion and in the late three months of pregnancy often have deteriorating medical condition. Long time use of prednisone can lead to weight loss of fetus. Therefore, pregnant women should observe the illness closely and adjust the dosage of prednisone according to their medical conditions.
We also see many SLE patients give birth to healthy babies. In fact, the aetiological agents of SLE include infections, internal secretion and environment factor as well as other factors. It is proven that mental factor is an important factor inducing and worsening SLE.
From the above, we can see SLE has a tendency of inheritance but is not a hereditary disease. therefore, SLE patients do not worry too much that their disease will pass on to their children.
Our Treatment Effect
This patient has leg wound from Lupus Nephritis
Move the mouse to enlarge the picture
He got no good treatment in his country. In order to get better treatment, he came to our hospital for Chinese medicine treatments. After a period of our treatment, his wound is healed. You can look at the picture above.