Can Lupus Nephritis Come Back After Kidney Transplant
2014-08-01 02:30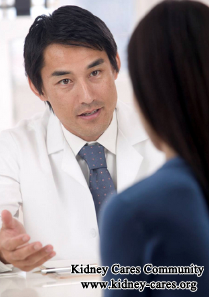 Can Lupus Nephritis come back after kidney transplant? Dialysis is the most commonly used life-sustaining method for kidney failure patients and kidney transplant is regarded as the best way for patients to get off dialysis. Lupus Nephritis is a secondary kidney problem that can progress to kidney failure directly if patients fail to stop it. Kidney transplant is a way for patients to have a normal kidney again, but the worry is will Lupus Nephritis come back after kidney transplant?
Lupus Nephritis refers to medical condition in which kidneys are injured due to inflammation caused by years of uncontrolled SLE (Systemic Lupus Erythematosus). In early stage of Lupus Nephritis, kidneys are injured mildly, so no dialysis or kidney transplant is needed. However, without effective treatment, more and more kidney tissues will be injured. Under such a condition, patients begin to experience various symptoms like proteinuria, blood urine and high blood pressure. When residual kidney function is not strong enough to maintain one's life, dialysis or kidney transplant becomes a must.
Kidney transplant is a surgery in which a healthy kidney from donor is transplanted into Lupus Nephritis patient's body to replace failed kidney to work. It is an effective way, but patients need to be careful about rejection reaction which may need patient to get their new kidney out of the body when it becomes very severe.
Besides, as Lupus Nephritis is secondary to SLE, for patients who have done kidney transplant, if their SLE can not be brought under control, they run high risk for their new kidneys to be damaged again. That is the reason why Lupus Nephritis comes back again after kidney transplant.
Actually, kidney transplant is not the only way for some Lupus Nephritis patients to get off dialysis. Lupus Nephritis progresses over time and kidney function declines day by day if further kidney damages can not be avoided. However, before illness progresses to kidney failure stage, it is quite possible for us to stop illness progression.
In Lupus Nephritis, kidney tissues are injured by inflammation, so on the basis of bringing SLE under control, as long as inflammation is blocked, further kidney damages are avoided. Immunosuppressive agents are very effective in blocking inflammation, but long-term usage of them will cause many side effects, so many patients reduce medicine dose when they get remission. However, every time when they reduce medicine dose, illness relapses. That explains why illness develops to kidney failure stage finally.
Actually, Lupus Nephritis patients can try Micro-Chinese Medicine Osmotherapy which not only helps to block inflammation, but also normalize immune system. We know SLE is an autoimmune illness, so with this treatment, both kidney problem and SLE can be treated well. As long as further kidney damages are avoided, kidney transplant and dialysis are avoided as well.