What Should Systemic Lupus Erythematosus Patients Notice On Dietary Daily Life
2014-05-21 01:57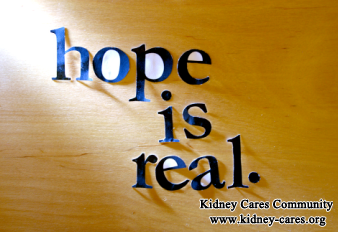 Systemic Lupus Erythematosus patients should notice more on their dietary daily life so as not to aggravate or speed up the disease progression. So what they should notice on daily life?
1. Self-conditioning to the spirit
You should not be afraid of this disease and do not worry too much about it. Do not be nervous and keep a happy mood You should have confidence to fight against the disease. When symptoms are under control, you can consider preparing work. If your medical conditions get controlled or alleviated for a long time, it is possible for you to get married.
2. Avoid sun exposure
Avoid the sun and protect you from ultraviolet rays especially for those who are sensitive to sun. In this case, when you want to go outside, you had better choose to go out in the morning or evening. You can apply sunscreens, sun-shading umbrella or a cap when you are outside. In addition, you also need to wear full-length trousers and long sleeved shirts.
3. Proper exercise
In the stable stage of your systemic lupus erythematosus, you are allowed to take some exercise such as tai chi and walking and so on. But strenuous exercise should be avoided.
4. Avoid some drugs to induce or worsen your kidney disease
When some medications are applied to treat your disease, drugs which may induce or aggravate the conditions should be eliminated.
5. Daily diet precautions
Have less or avoid foods that can enhance light-sensitivity such as fig, rape and celery and so on. If you have eaten these foods, you should avoid direct sunlight.
Mushroom and shiitake have the potential of inducing systemic lupus erythematosus, so you had better not eat these foods.
High quality protein intake- Patients with kidney damage usually have much protein leakage from urine, causing hypoproteinemia. As a result, patients must follow a high quality protein intake and choose foods like milk, egg white, fish and lean meat, etc.
Low fat diet- lupus patients have decreased physical exercise and poor digestive function, so they had better eat light and easily digestive foods while high fat foods should be avoided like greasy foods.
Low salt diet-people with glucocorticoids therapy and kidney damage tend to have water retention, leading to edema. So they should follow a sodium diet.
Daily life precaution is also important just like medical therapy. Apart from dietary suggestions, we also provide effective treatment to alleviate your medical conditions.