Is Eating A High Protein Level Bad For Your Kidneys If You Have Lupus
2015-06-28 01:59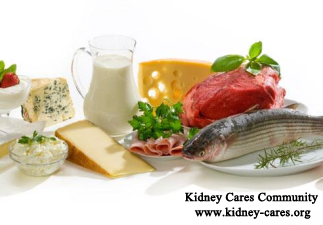 Is eating a high protein bad for your kidneys if you have lupus? Lupus is an autoimmune disease that can affect almost any part of your body, most often your joints, skin, kidneys, heart, lungs, blood or brain. When lupus attacks the kidneys, the damage can be life-threatening. With kidney disease, a kidney friendly diet should be followed. Well then, how about the protein intake?
Experts remind that kidney disease patients are not proper to eat a high protein level food. What is a low protein diet to achieve a better therapeutic effect?
The best plan is:
1. Kidney function with moderate kidney damage should be given a low protein diet, which has a good prognosis.
2. Protein intake should be limited to 0.4-0.6g per body weight every day, which can prevent or delay the deterioration of kidney function.
3. Low protein diet contributes to a good therapeutic effect. However, at the same time, essential amino acids, ketone amino or hydroxyl amino acids should be supplemented to ensure the patients' normal growth, antibody composition and metabolism.
4. Phosphorus intake should be 600-700mg per day and meanwhile calcium and various vitamins should be supplemented.
Generally, diet for kidney disease patients should be low but high quality protein intake because unhealthy kidneys lose the ability to remove protein waste and it starts to build up in the blood, which will increase kidney burden and cause further damage to the kidneys. High quality protein foods are lean meat, fish, milk, and egg white, which will cause less metabolites and cause less kidney damage.
However, if patients have begun dialysis, they need to intake more protein which is about 1.2g of protein/kg body weight. These amount of protein can supply enough nutrition for body and do not increase the kidney burden. If you need more information, you can leave a message below or send mail to kidneycares@hotmail.com. We will try our best to help you.
Our Treatment Effect
This patient has leg wound from Lupus Nephritis
Move the mouse to enlarge the picture
He got no good treatment in his country. In order to get better treatment, he came to our hospital for Chinese medicine treatments. After a period of our treatment, his wound is healed. You can look at the picture above.